About 70 additional features
Exclusive benefits for Plus Package customers
An alternative view allows you to display people and company data together in Daylite. Benefit from widgets, preview windows, and additional pop-up fields that make data entry easier.
Synchronize not only the calendars of individual employees with the online appointment booking service Acuity Scheduling but also custom calendar Smart Lists containing the availability of several employees.
10 % off all Consulting Services
As a Plus Package subscriber, you receive 10 % off all consulting services. You can save more than € 200 per year on our Daylite Business Coaching. Even if you book a day of consultation with us, you save € 100 per day.
All Integrations at a Glance
The whole is more than the sum of its parts! We connect and integrate different systems and services with Daylite. Daylite is your central hub. We make sure that your data has ONE home, even if you use many different services. Learn more about
our integrations
!
Have questions about our Daylite extensions?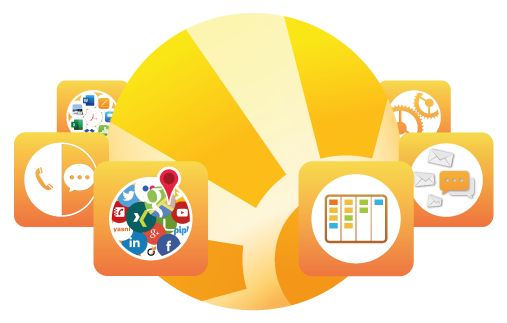 Make a free appointment with our consulting team: