Resource planning with Daylite
Exclusively for Mac, iPhone & iPad
Resource planning with Daylite
Exclusively for Mac, iPhone & iPad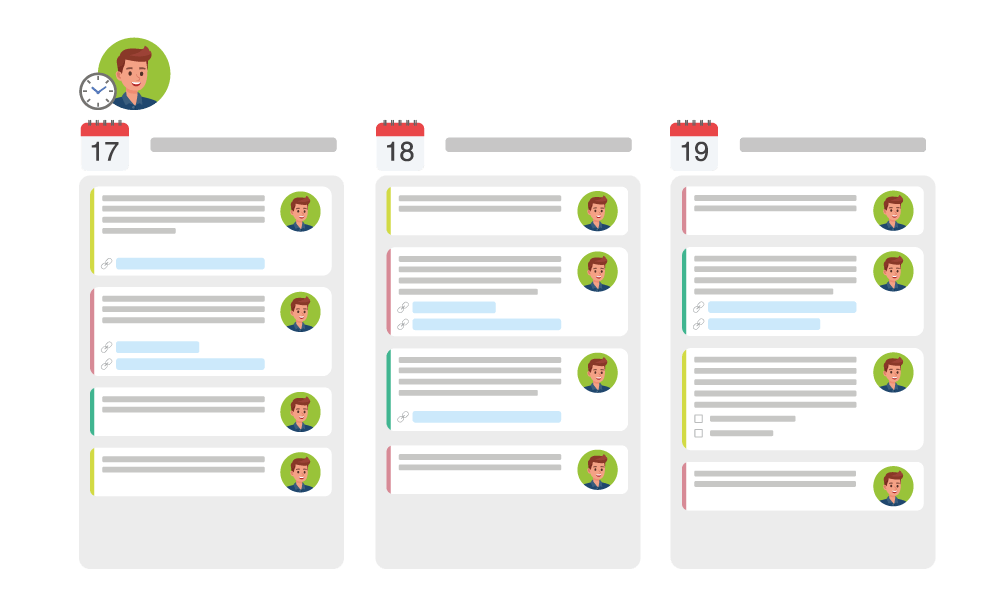 Cross-project scheduling
See all open tasks across all Projects on one Board and plan when you can do what.
See who has which tasks
Sorted by projects or task categories, all your team's tasks can be displayed on a clearly arranged board.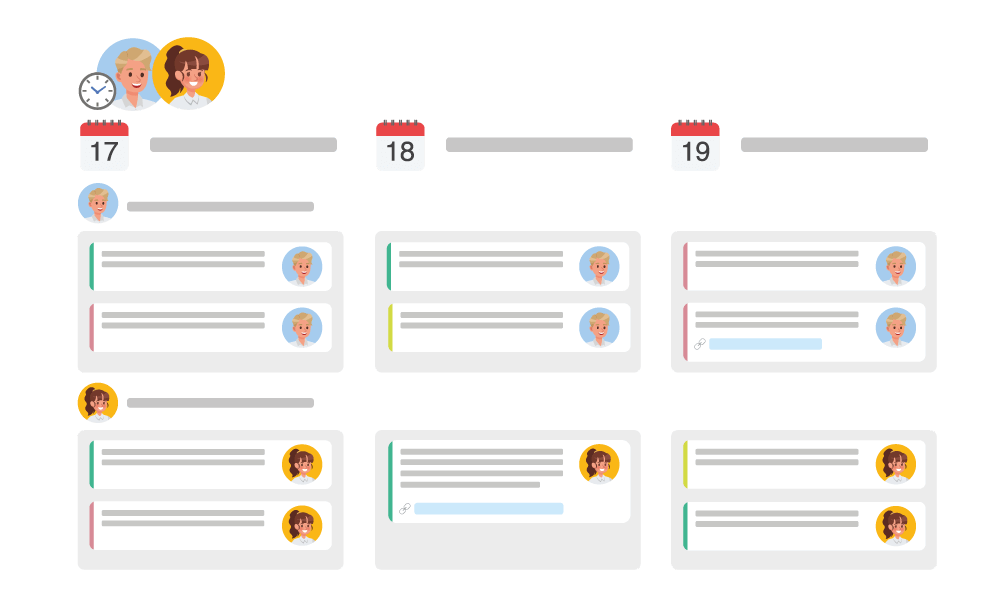 Plan resources better
Determine your employees' workloads and plan work packages for days, weeks, or months.
Only those who plan correctly can meet deadlines
The planning of employee resources is one of the most difficult topics in project management. In our opinion, complex planning tools that take into account all dependencies are theoretically good, but unfortunately, they do not work for companies that cannot create their own project management position. With the TimeBoards from Plus Package for Daylite, we take a pragmatic approach. On a clearly arranged Board, you can see all tasks with their start dates on a respective day, week, or quarter and you can adjust them by dragging and dropping. Since the view is independent of Projects, you always see the total workload of an employee.
My TimeBoard: See all the open tasks that you still have to schedule and plan them with drag and drop.
Company-wide TimeBoard: Display all planned tasks for a team, your entire company, or individual employees on one Board.
Employee Grouping: Group the displayed task tickets by individual employees to show their workload.
Project grouping: Group the displayed task tickets by individual projects to show the workload per project.
Task Grouping: Group the displayed task tickets by individual tasks to see which activities are currently putting the most strain on your team.
Related topics:
Experience Daylite and the Plugins live
Book our Online-Webcasts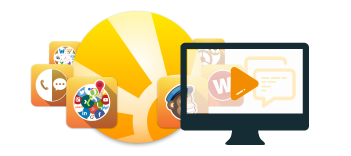 Blog Entries
| Scale Your Business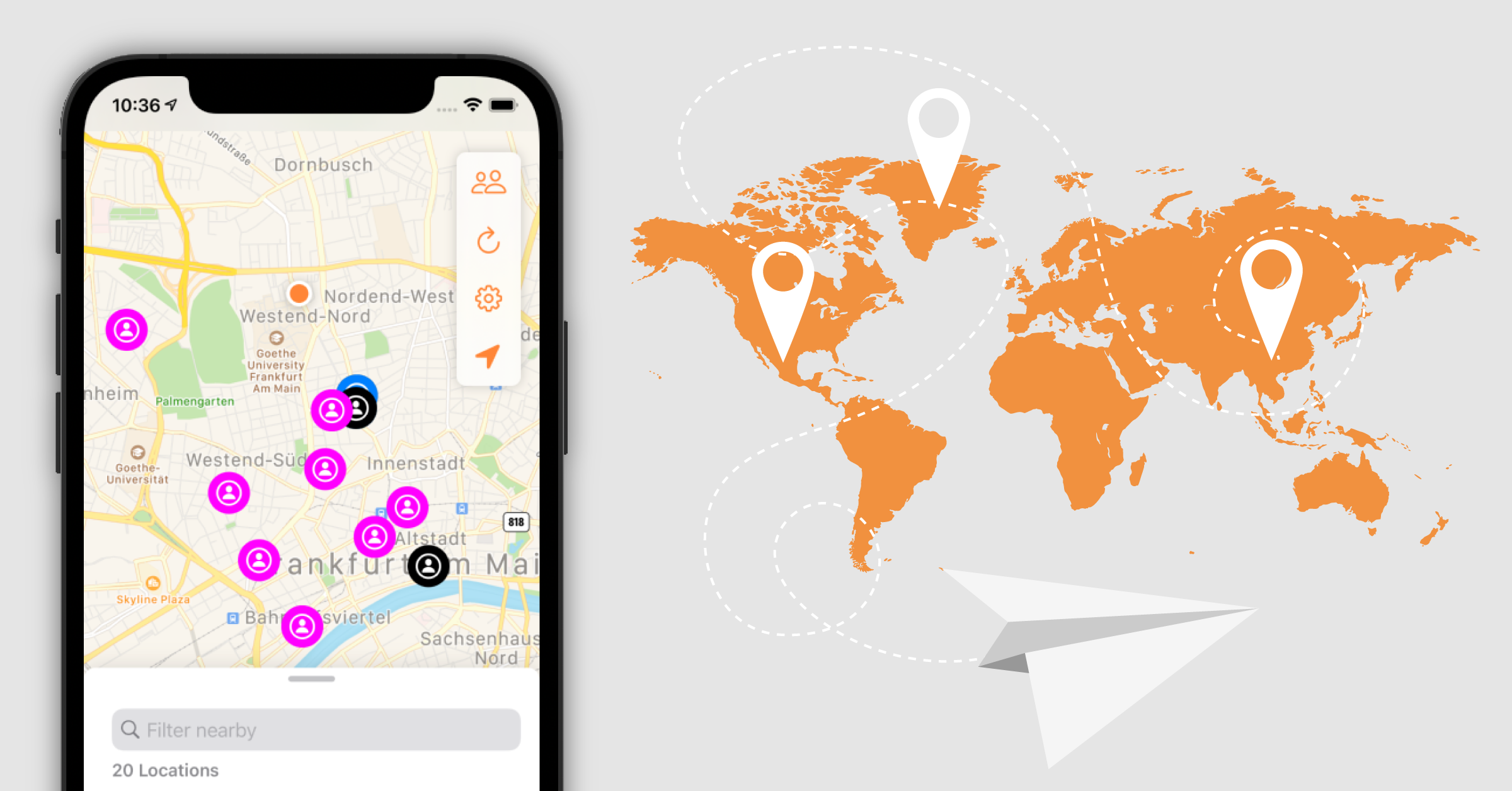 Are you on the road often in the field or as a service employee? Then Maps4CRM is just right for you! Maps Call directly from the app or send your...
read more