Your partner for CRM on Apple Mac, iPhone & iPad
Get more out of your business with Daylite & Missive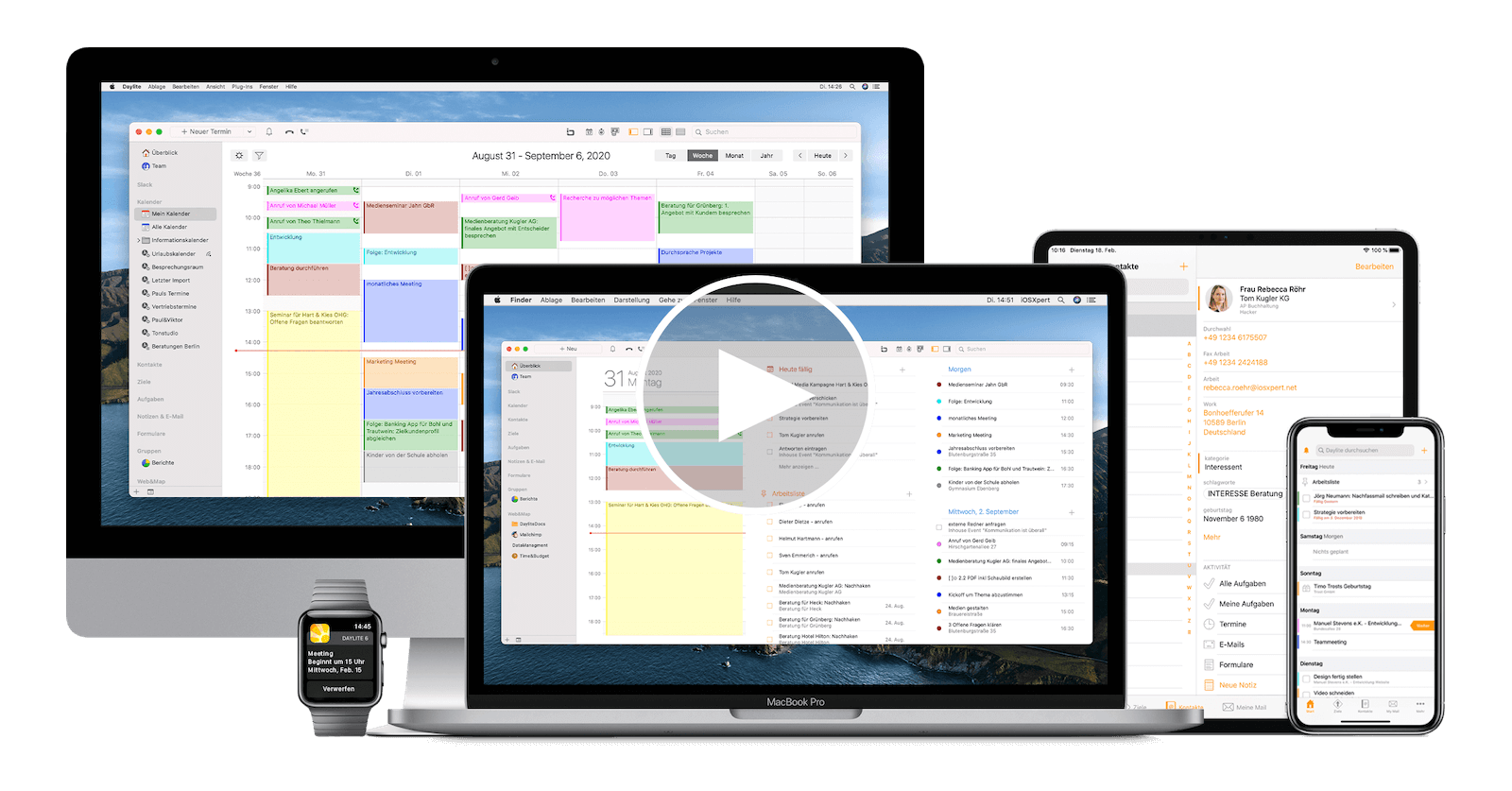 We are the largest partner of the CRM and project management software Daylite. With Plus Package for Daylite we make the worldwide leading business software package, Daylite, even better. We help you to digitize your business based on Apple products. Customers from more than 100 countries work with us – from sole proprietors to global corporations.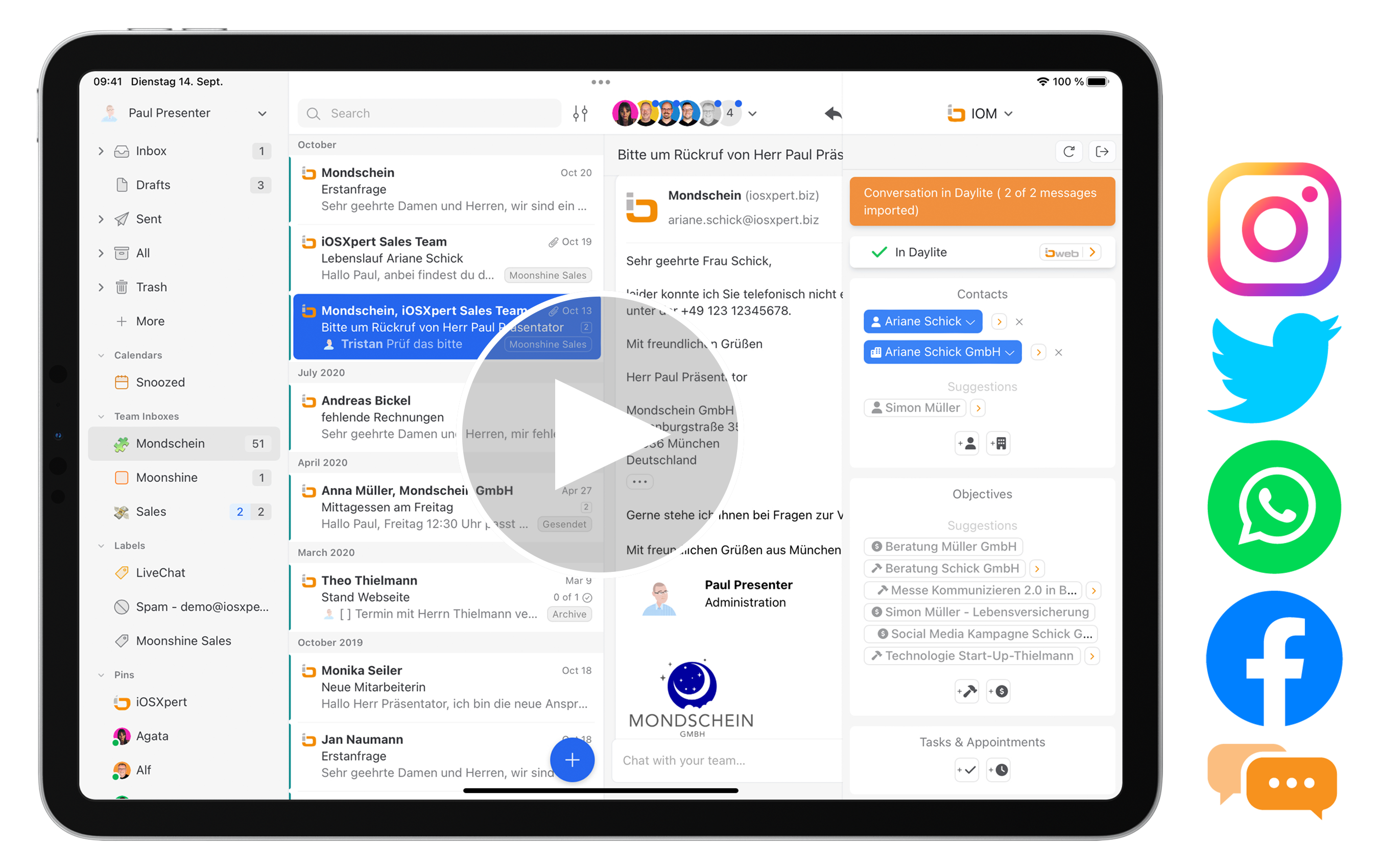 Missive is the tool for your corporate communication. Unite the handling of emails, social media messages, WhatsApp and SMS in one application. Missive is ideal for teamwork. Chat with colleagues around customer communication, use email templates, central signatures and collaborate on messages. On Mac, iOS, and in the browser. With the iOM Mailassistent you can integrate Missive & Daylite.






Get to know Daylite, the powerful CRM system for Apple users that combines project and lead management. On Mac, iPhone & iPad. Online & Offline.

Plus Package for Daylite is our upgrade for Daylite, which turns the best CRM and project management software for Apple users into an all-inclusive business tool for professional users.
Stay in touch!
Subscribe to our newsletter and keep up to date

We help you as an Apple Business user to find the right software for your processes. Extend Daylite with our Plus Package for Daylite or one of our many integrations. Besides CRM and project management, we offer you video conferencing systems, online booking systems, telephony integration, time tracking, management, and much more. Everything a modern company needs for its digital workflow.
We help you to use the software successfully. With our consulting services, we design your individual digital workflow with you. Our e-Learning portal, the Daylite Academy, and our HelpCenter are tools that are available to you around the clock. You will find the combination of these services in our Daylite Business Coaching.
We help you with how-to questions and troubleshooting. Our support team is at your disposal. This applies to all products we recommend or which you have purchased from us. Contact us by email or book one of our Business Coaching packages and benefit from a personal contact person in our company.
We support our customers in the areas of business process consulting, software implementation, training, and support up to individual developments. We have helped customers from a wide range of industries to perfect their business on the Apple platform. Learn more about our customers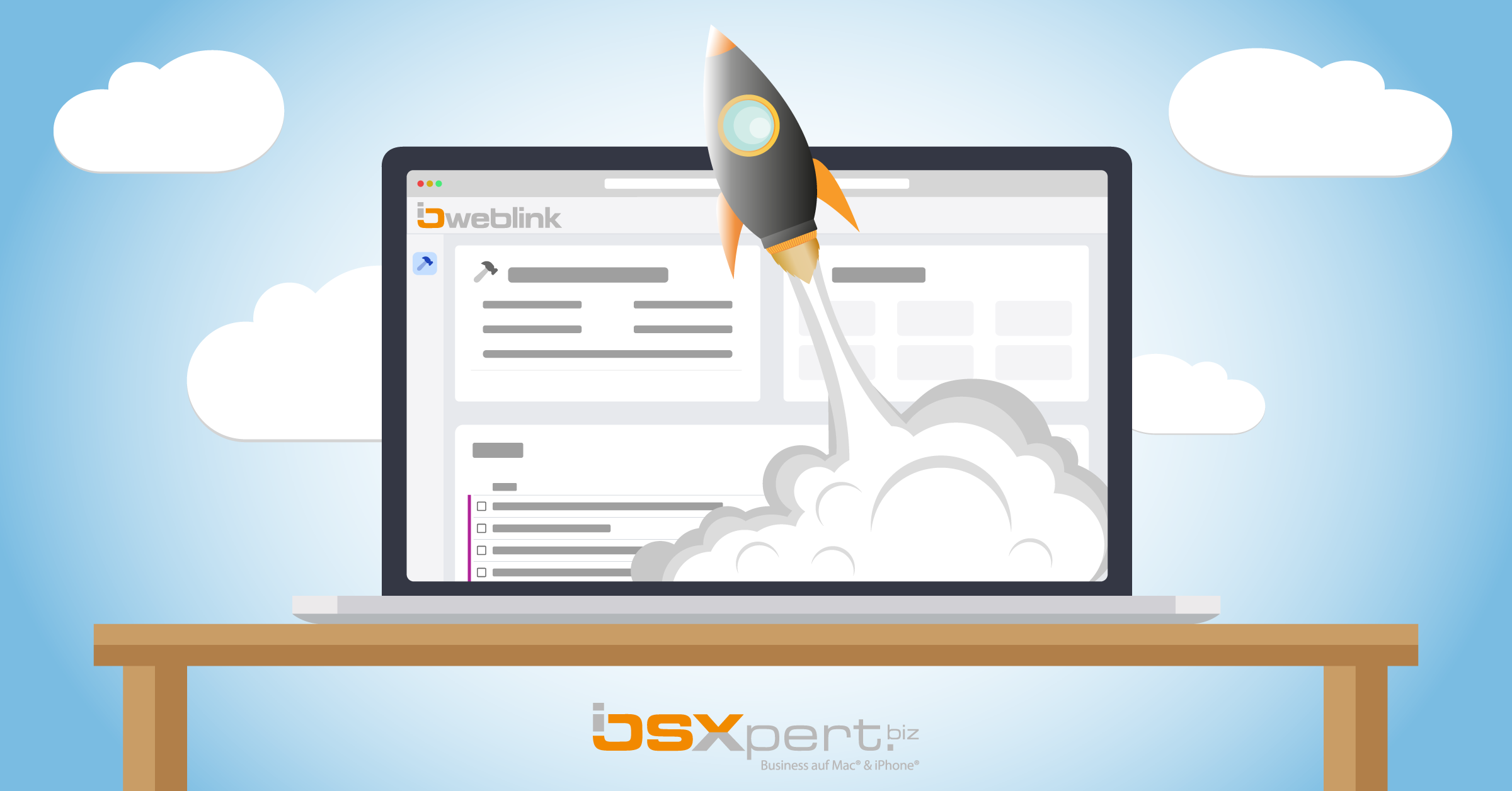 Do you also collaborate with external partners on projects? Then you will absolutely love iOWeblink. The new feature of iOSXpert Plus package for...
read more