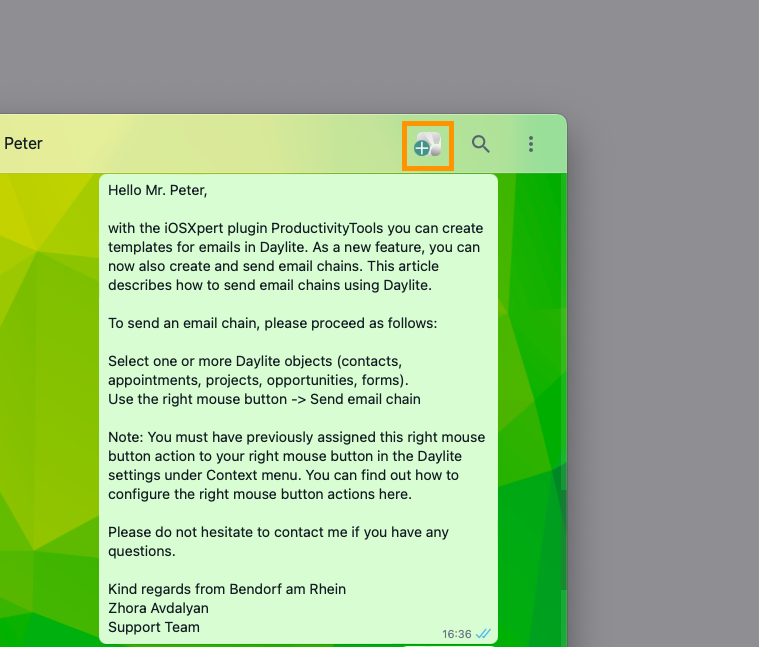 Transfer chat contacts in Daylite
Automatically create new Daylite contacts with the data of your chat contacts.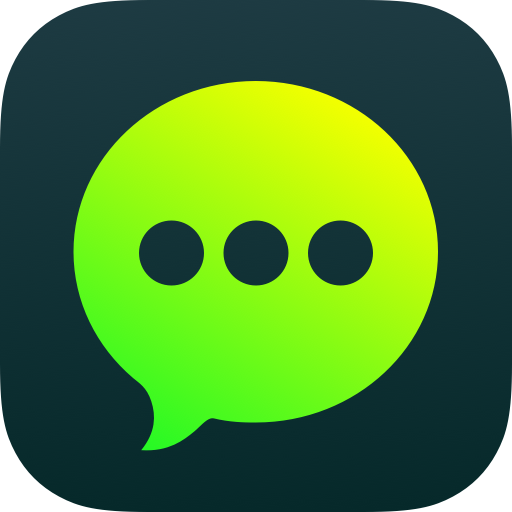 Expand your customer history with chat histories from WhatsApp
The Ultra version of Chatmate Pro allows you to transfer any WhatsApp chats to your Daylite system. This way, you can share your personal chats with customers with your team in Daylite. All documents can also be transferred optionally. This way, everyone in your company can access the entire customer history.
Transfer selected Chat history
Drop files received in WhatsApp into Daylite
Transfer voicemails to Daylite
Re-create and update Daylite contacts from chat histories
Transfer WhatsApp avatar and WhatsApp phone number to Daylite
Integrations:
Related topics:
Experience Daylite and the Plugins live
Book our Online-Webcasts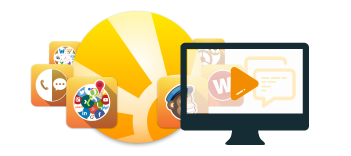 Blog Entries
| Build & Nurture Relationships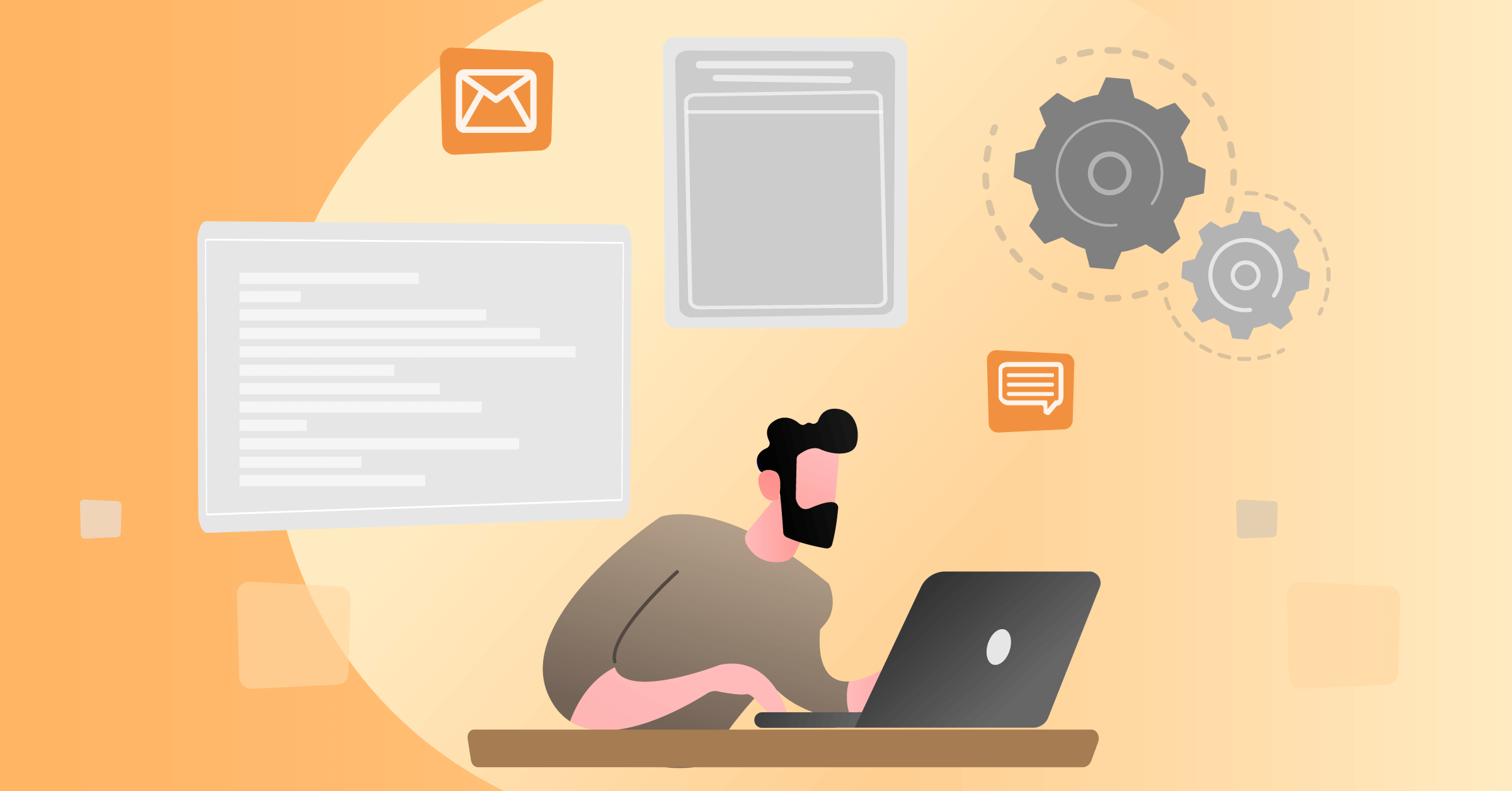 Role grouping - More insight and easier linking If you link a lot of people to a company, opportunity or project, the amount of people can quickly...
read more