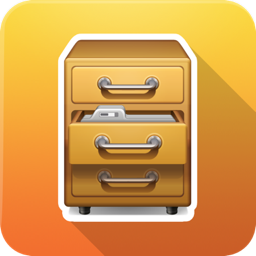 We will introduce a new product in our portfolio in mid-december: The TotalsConnector!
The Dayite-TotalsConnector allows to transfer Daylite contacts to totals and to show offers and invoices that were created within Totals in the data set of the customer in Daylite.
Offers can be transferred from Daylite to Totals in order to generate invoices in Totals.
We are working on the transfer of time tracked inTime&Budget in order to create invoices in Totals. This feature will be available within the first quarter of 2015.
About Totals
Totals is a comprehensible commercial system for single users and small teams.
It helps you create and manage offers, orders, delivery notes, and invoices. Invoicing and stock management including inventory management for only a small price.
Customers and Suppliers
Customers and suppliers records can be transferred from Daylite to Totals via the TotalsConnector. The data is available in Totals according to its classification in a dialogue.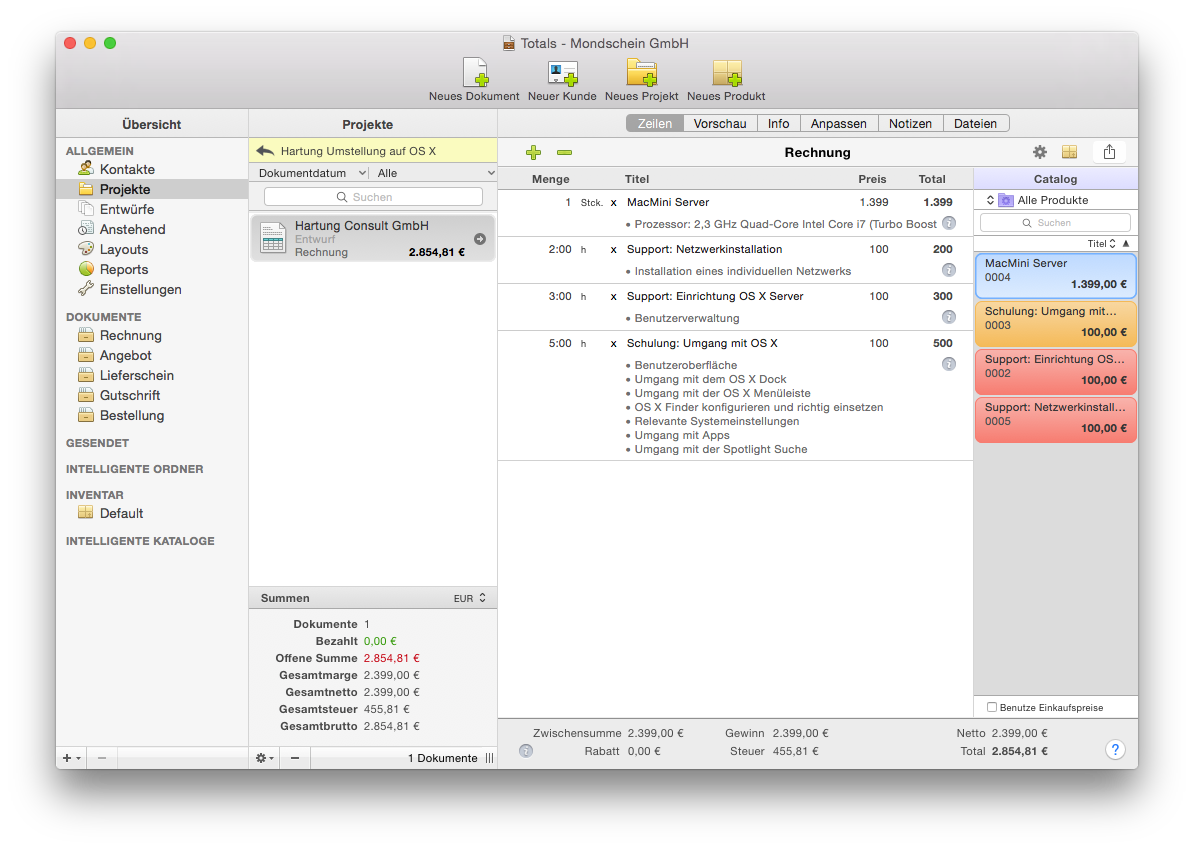 Catalog for articles and services
The catalog for articles and services allows you to create and import data of articles in a CSV format. Articles can have different tax rates and sales units. For a better orientation different groups of articles can be created and marked with an according color.
Offers and Order Processing
Offers can be created in Totals or they can be sent from Daylite to Totals via the TotalsConnector. Preconfigurated price regulations can be accessed when creating offers, in order to give out automated volume discounts and other special offers.
Additional files can be attached to each offer.
The estimate templates can be matched to the corporate design using the integrated Totals editor.
Offers can be converted into an order, a delivery note or an invoice with just one click.
All documents can be printed on the basis of easy-to-edit templates, saved as a PDF file or be sent directly by mail.
Invoice management
Invoices can be created in Euro or other currencies and be transformed from other documents like offers, orders and delivery notes.
With the update of the TotalConnector – coming in the first quarter of 2015 – the costs for a project that were saved in Time&Budget can be transferred from Daylite to Totals as an invoice thanks to the TotalsConnector.
Incoming payments can be saved directly at the invoice, which allows you to always keep an overview.
Payment reminders can be created with just a few clicks using templates. They can be saved to a PDF file or sent per e-mail.