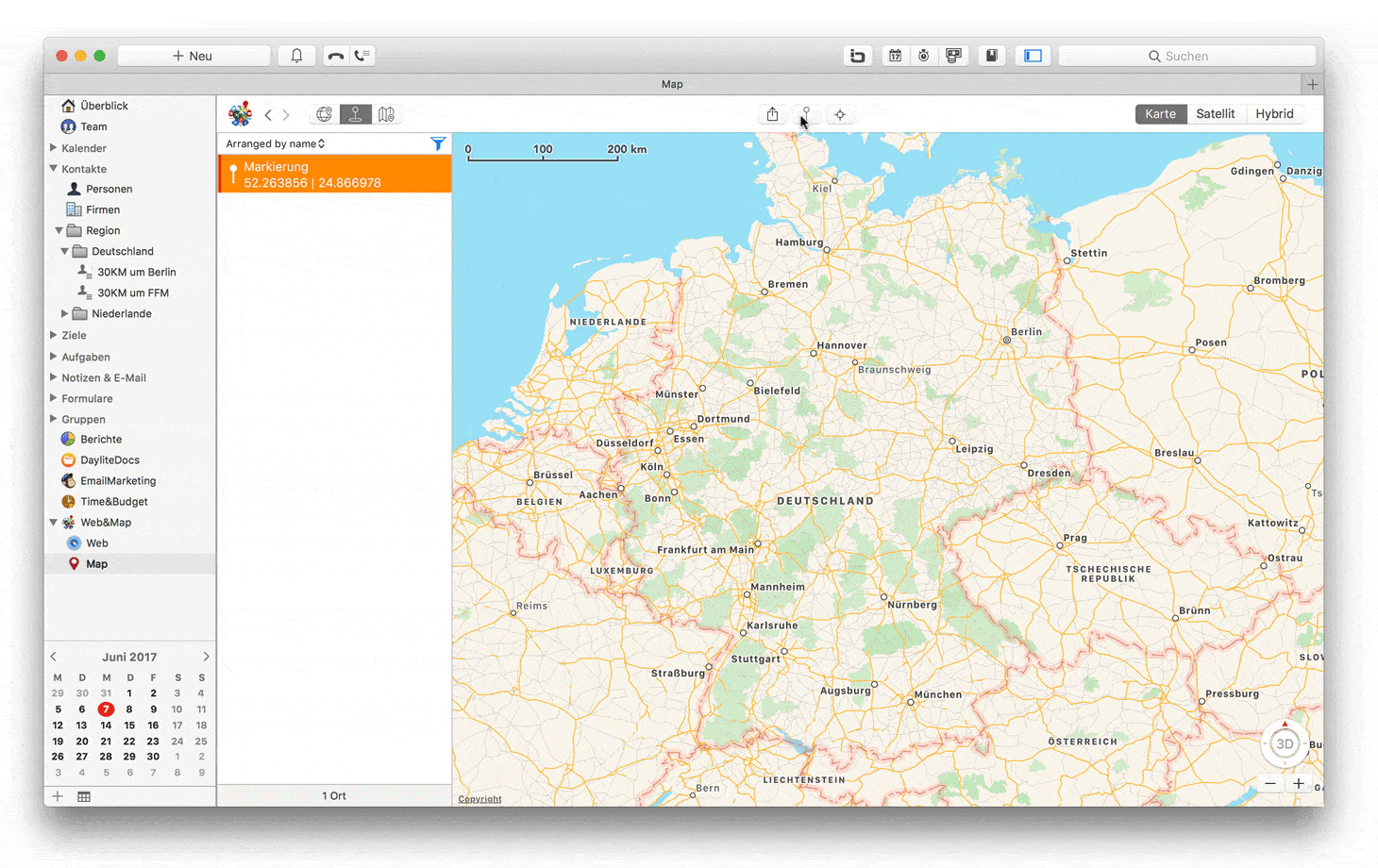 Web&Map now integrates Apple Maps and offers you up to 15 new features for subscribers.
Our free update now offers you:
• 3D view and gesture control
• Free vicinity search
• Editable detail views of the objects
• Filter criterion 'Geocoded for Web&Map'
• Geocoding error groups
• Geo browser history
• Maps in the Daylite sidebar
Subscribers benefit from further awesome features:
• Directions with Apple Maps
• Free map mode
• Save the map as an image
• Improved plotting of customer maps
• Color-coded pins
• Background geocoding
• Slide-over in map view
• Contextual menus for search results in map view
P.S.: Trade in your purchased Web&Map version for the subscriber version and be the first to benefit from the new features.