With our extension Web&Map for Daylite, you can display people and companies in the vicinity of a selected person, another data set, or a point of interest. Moreover, you can easily define the radius yourself in the settings.
The map offers all known features of Apple Maps, like zoom and the different views map, satellite, and hybrid.
A typical example of use:
You are visiting your customer in LA and would like to take the opportunity to visit other customers.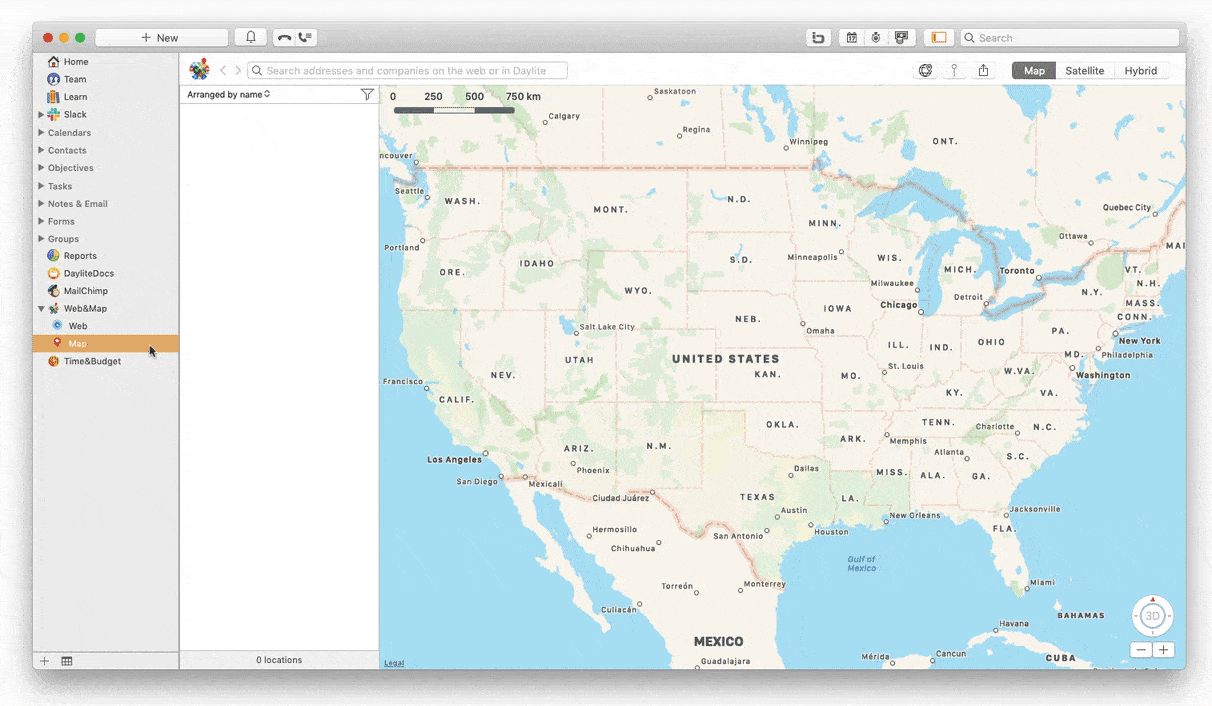 To start a vicinity search after a location search, proceed as follows:
Navigate to Web&Map in Daylite's sidebar and click Map.
Then, enter the search string in the search field.
Double-click the desired location to display it on the map.
Click the Start Vicinity Search button.
The search result can be saved as a list in Daylite. This way, you have all customers who are located within the vicinity of LA neatly arranged for later reference.
Do you want to know more? Read our HelpCenter article How do I conduct a vicinity search using Web&Map.
---
We are here to help!
Any questions? Contact our team or visit our HelpCenter.