Have you just sent out an offer and are still waiting for your customer to respond? Has your customer already looked at the estimate, or is it still sitting unopened in their email inbox? When would be the best time to follow up?
Of course you can send your offers by email or post, or you can let the offer do the talking.
We have integrated two signature services into our ProductivityTools extension for you: the Swedish service SimpleSign and HelloSign from Dropbox.
With SimpleSign or HelloSign integration, a signature link is created within your Daylite quote, which is sent via email. When your customer clicks the link, you receive a notification. You can track how often they open the offer and when the offer is signed. On the iPhone, signing is made easy with a swipe of your client's finger, and on the Mac, it's as simple as a wave of your mouse. If you're wondering whether the signature is legally valid, it is! That's because the IP address and time are recorded at the time of signing.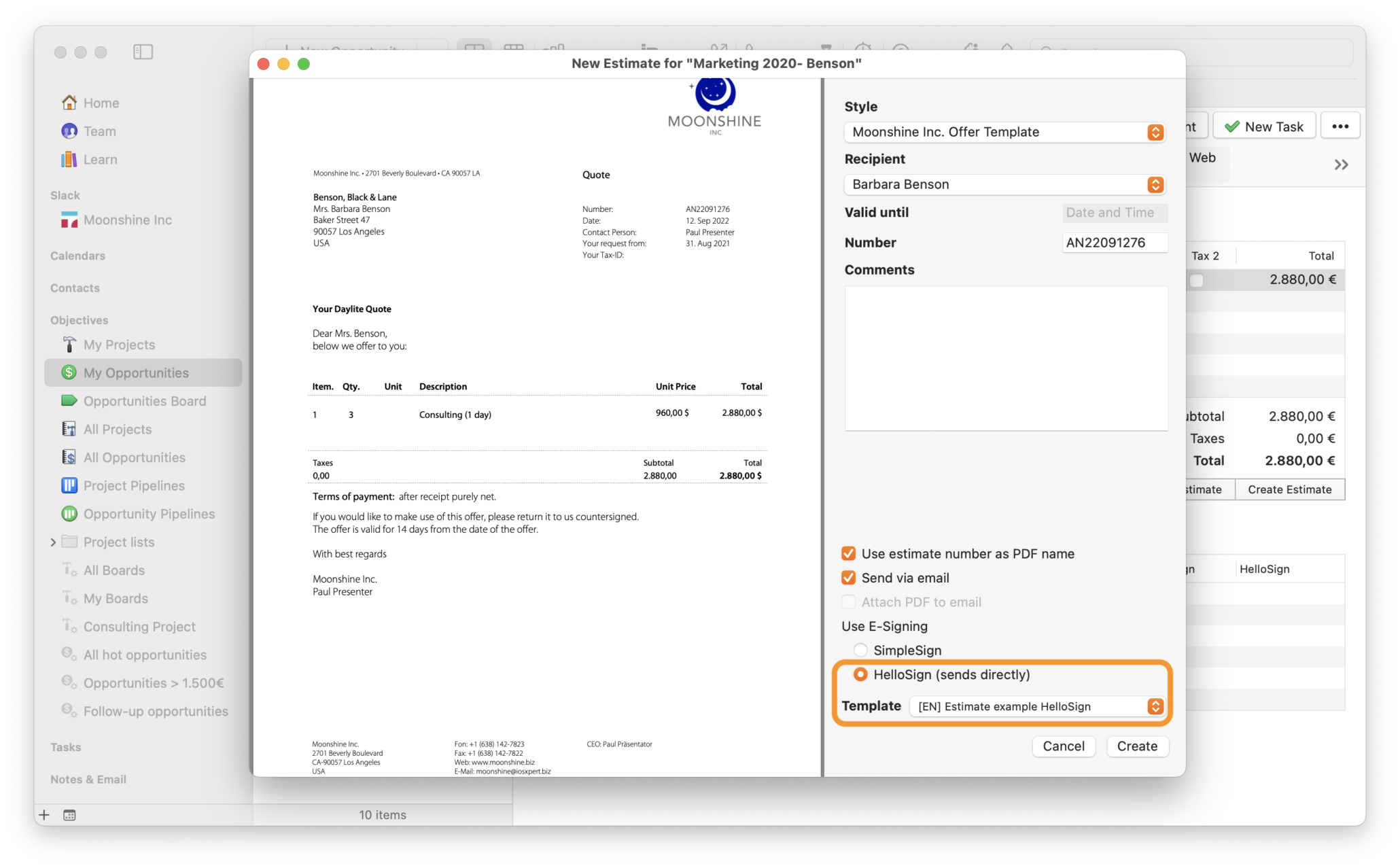 What is the difference between the two services? In SimpleSign, you can send the offer link in an email template that you create. HelloSign sends the offer link via a stored email template.
But besides offers, there are a lot of other documents that require a signature, for example contracts. This is where the iOSXpert extension DayliteDocs comes into play. With a click on DayliteDocs you can see all documents stored under the Daylite contact. Using the right mouse button command, you can send a selected document for signature using SimpleSign or HelloSign.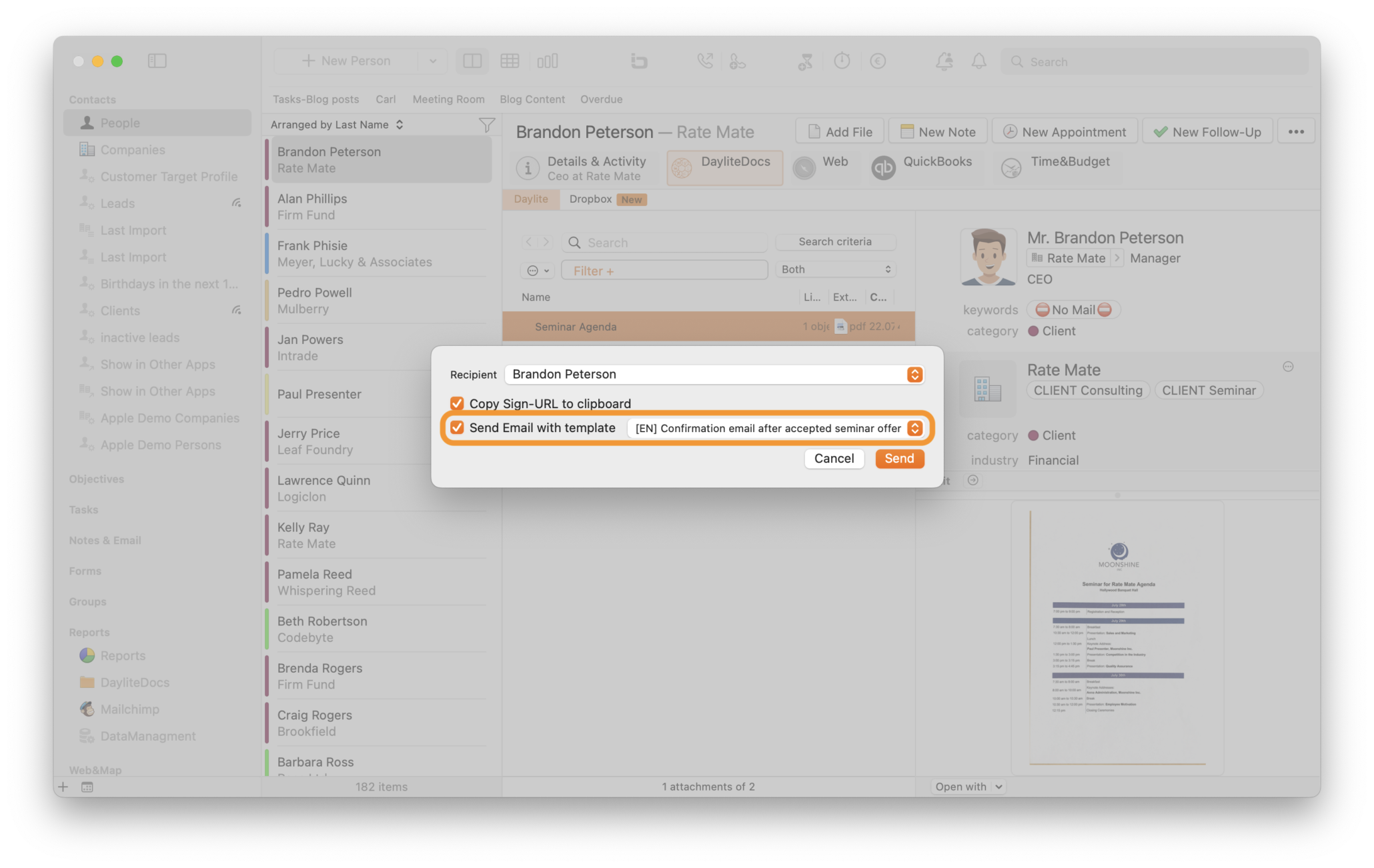 An excellent opportunity for anyone who wants to learn about and use SimpleSign is our free Daylite Academy course.
We provide the integration of HelloSign and SimpleSign free of charge to users of our Daylite extension ProductivityTools. For SimpleSign, we were able to negotiate a very special rate for you as an iOSXpert customer!
We're here to help!
Contact us or visit our HelpCenter