Take document management in Daylite to the next level with the new Dropbox integration for our DayliteDocs plugin.
From now on, connect your Dropbox account with Daylite in DayliteDocs.
Our latest integration allows you to connect the document management features of your Dropbox with your client, project, and task management.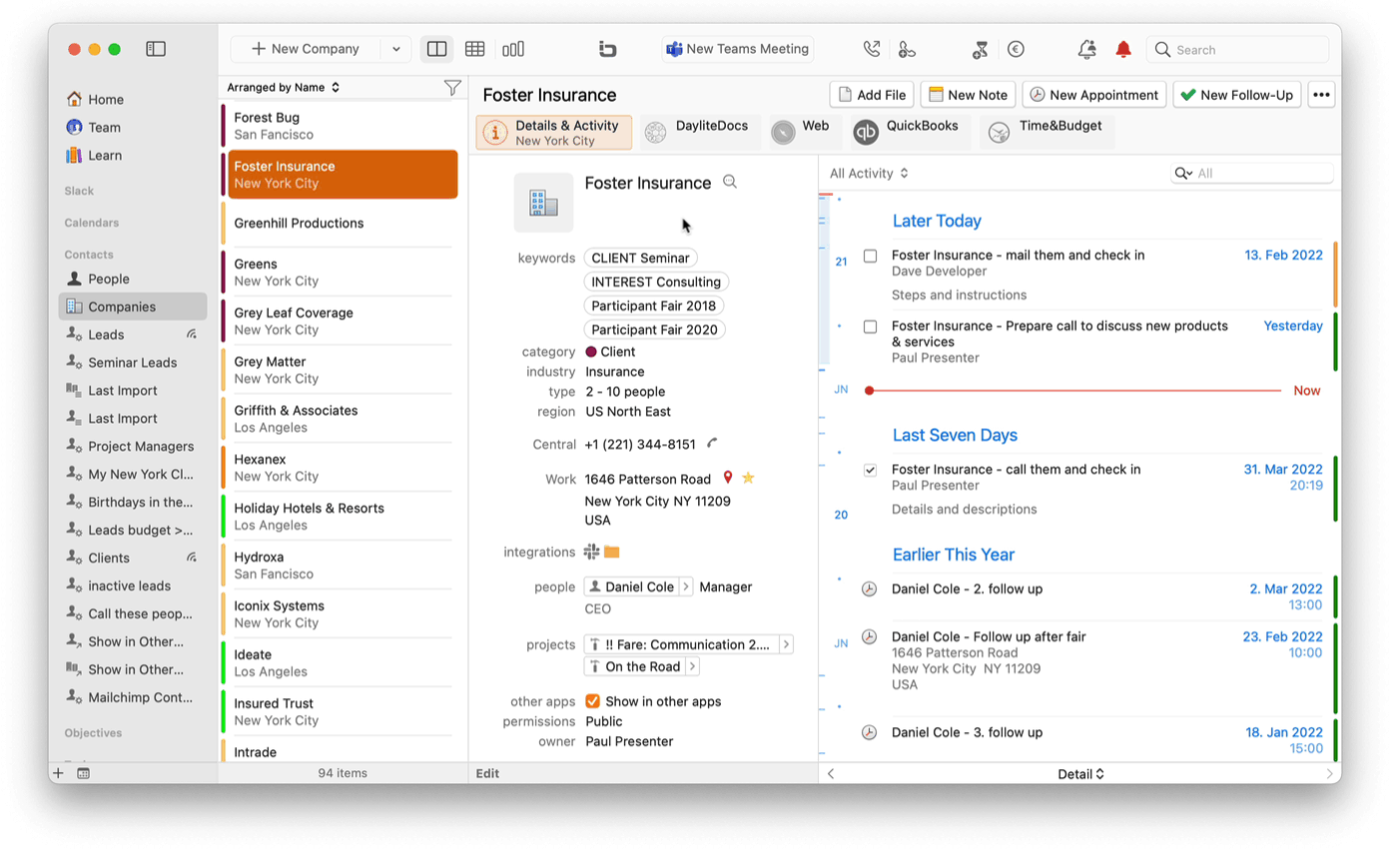 Create a Dropbox folder directly from Daylite to store documents, videos, and other document types Dropbox can manage. From the Daylite settings, you can define which subfolders will be created automatically. Then, you can access all files stored in these folders directly from Daylite.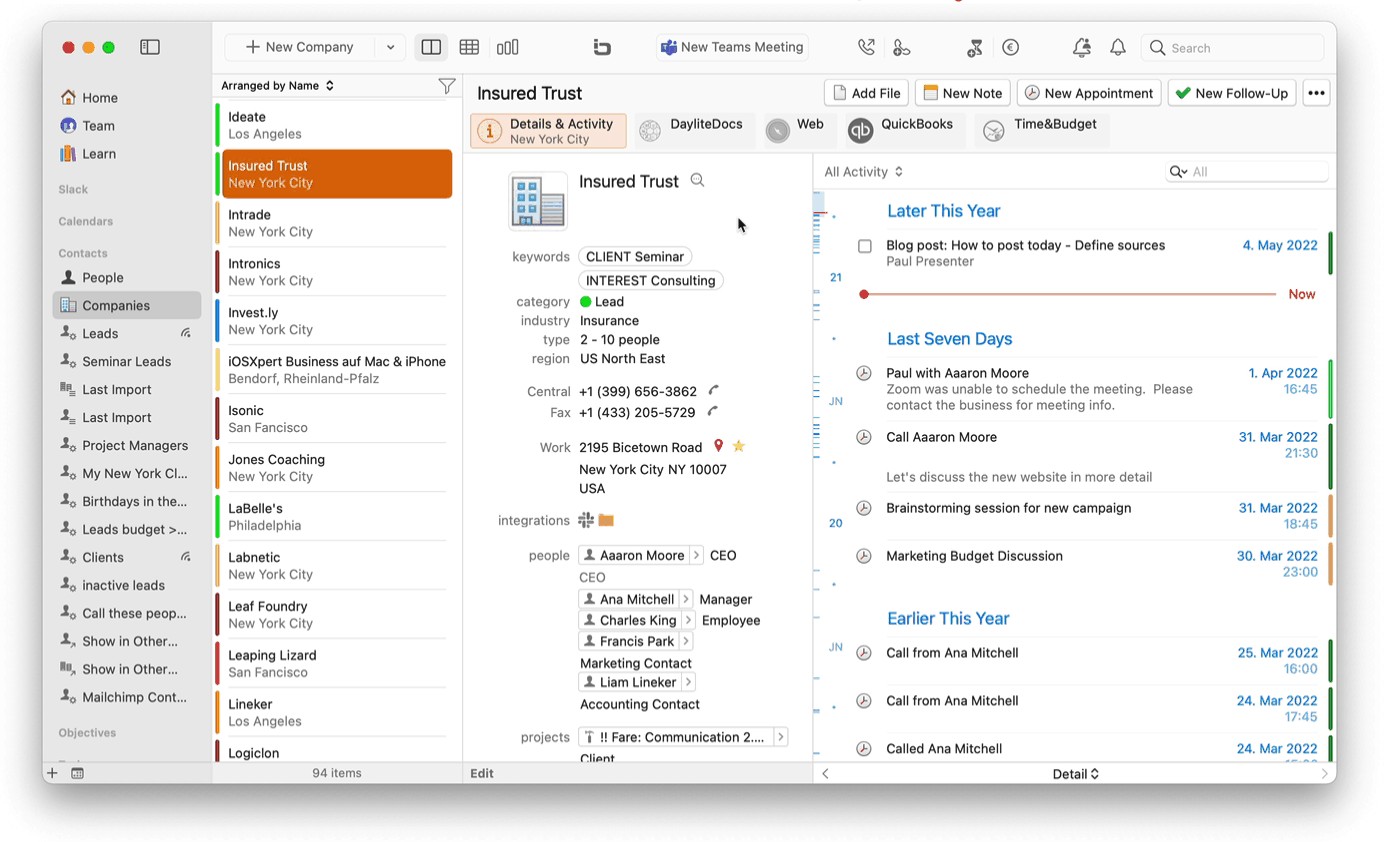 Store new files in your Dropbox folder or via a drop zone in Daylite.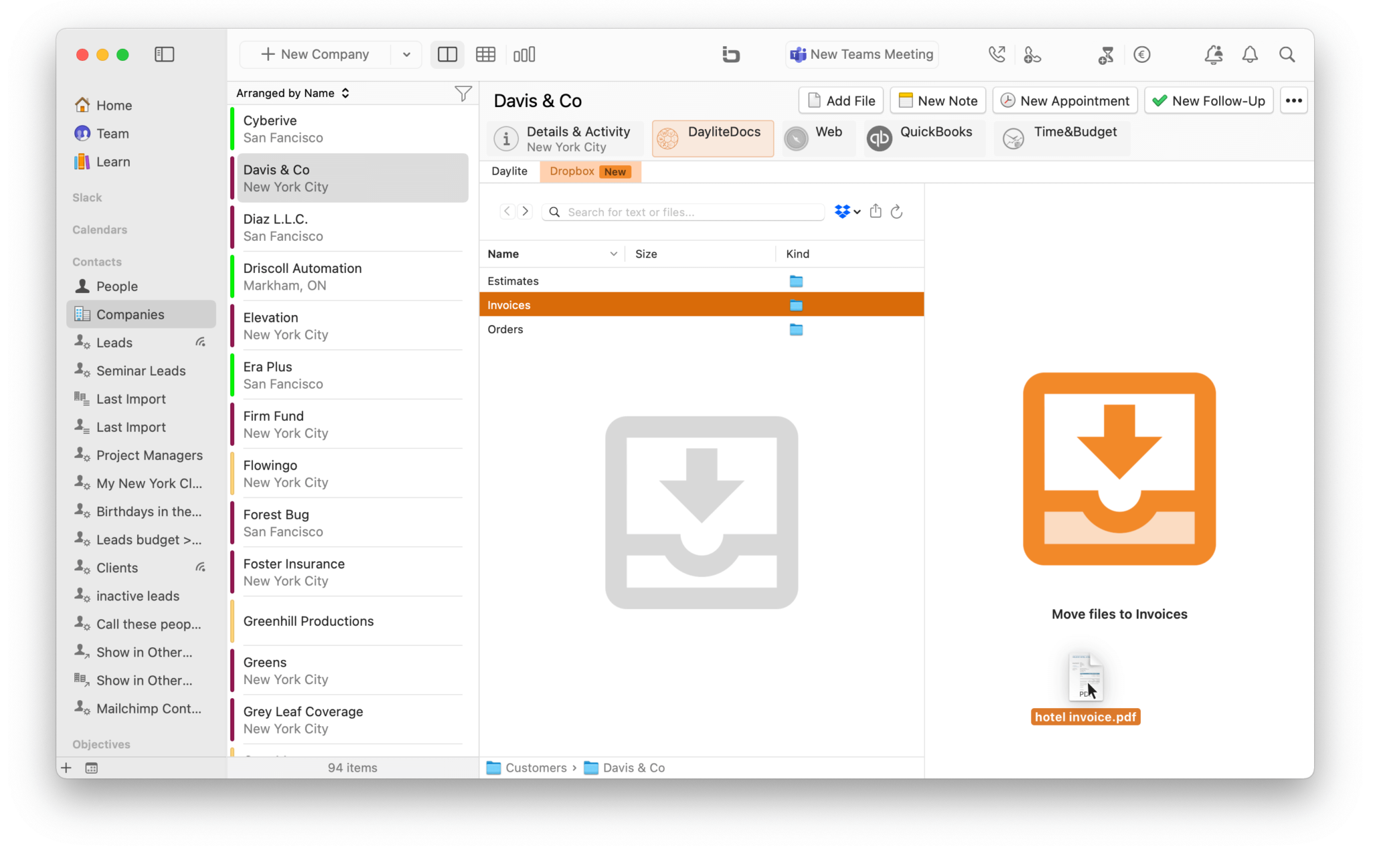 But the most valuable benefit has not yet been revealed:
You can share files or folders from Daylite and make that share available to members of your Dropbox team or external contacts.
Daylite users can send a task with an access link to the file. For example, as an attorney, you can send a task to a colleague, asking them to review a document. The link to access the document is then already included in the task.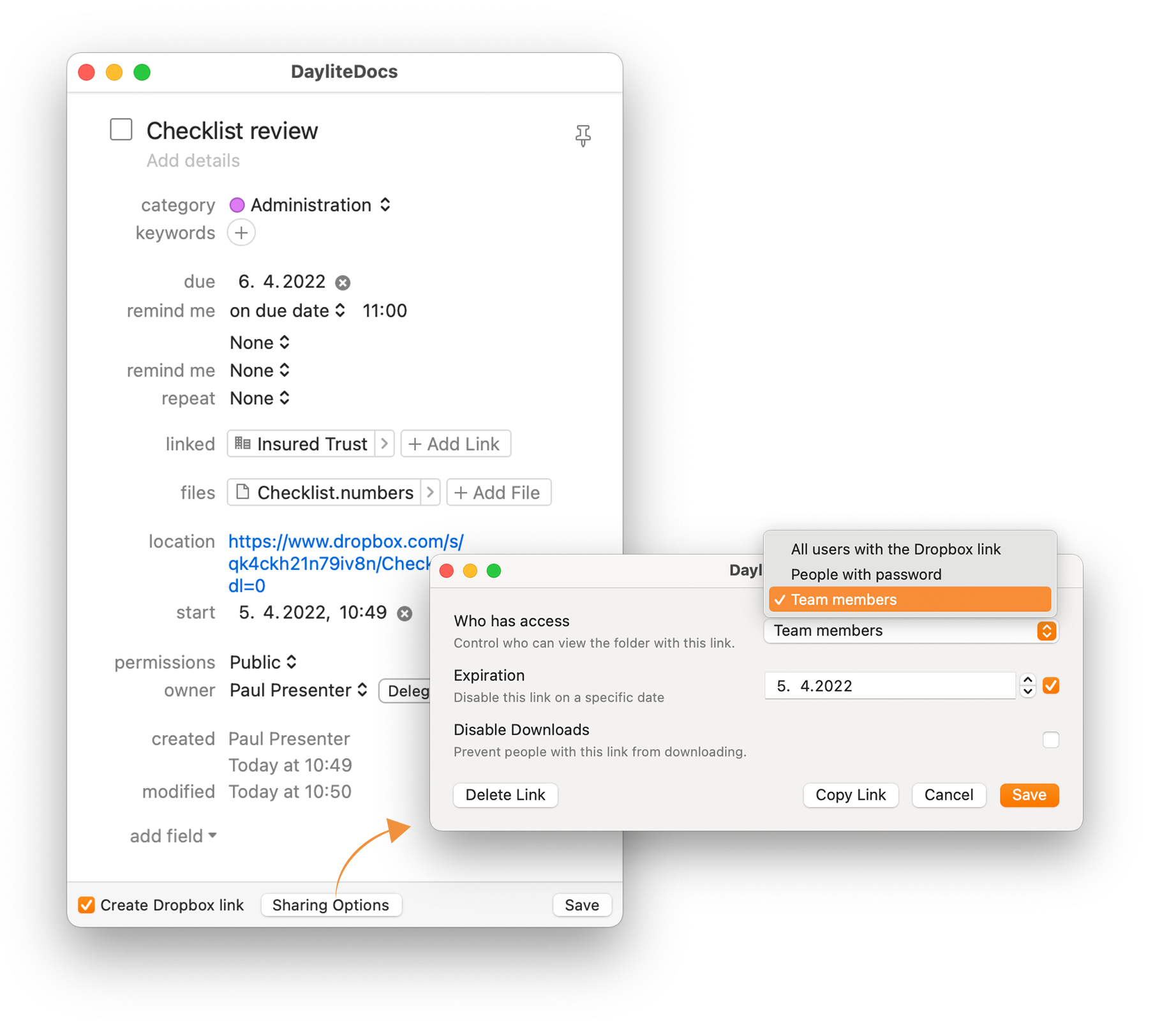 If the recipient of the task is using Daylite on iPhone or iPad, you can also send a link so that the corresponding document opens immediately when they tap on the link. With this integration, you add task management to Dropbox and always find documents in the right place in Daylite.
You can also search for documents from Daylite using all the features of a Dropbox search – including file contents.
The Dropbox integration of DayliteDocs works with both the private and business versions of Dropbox and, of course, respects all the access rights you set for your Dropbox.
The new Dropbox integration is available free of charge to all customers using DayliteDocs or our extension suite Daylite+.
Test Daylite+ including Dropbox integration 30 days for free!
For those who want to get started with Daylite+ right away, here is some helpful info:
How do I subscribe to Daylite+?
How do I subscribe to Daylite+ when I already have an existing plugin subscription?
We're here to help!
Contact us or visit our HelpCenter