MS Outlook & Daylite are about to become best friends. For more than a year, we have been working on developing a Daylite integration for Outlook.
Now we are excited to invite you to test our development.
Use the features you know from Apple Mail in Outlook. For example, automatically add emails to your Daylite, and create or link tasks and projects, all from within your Outlook client.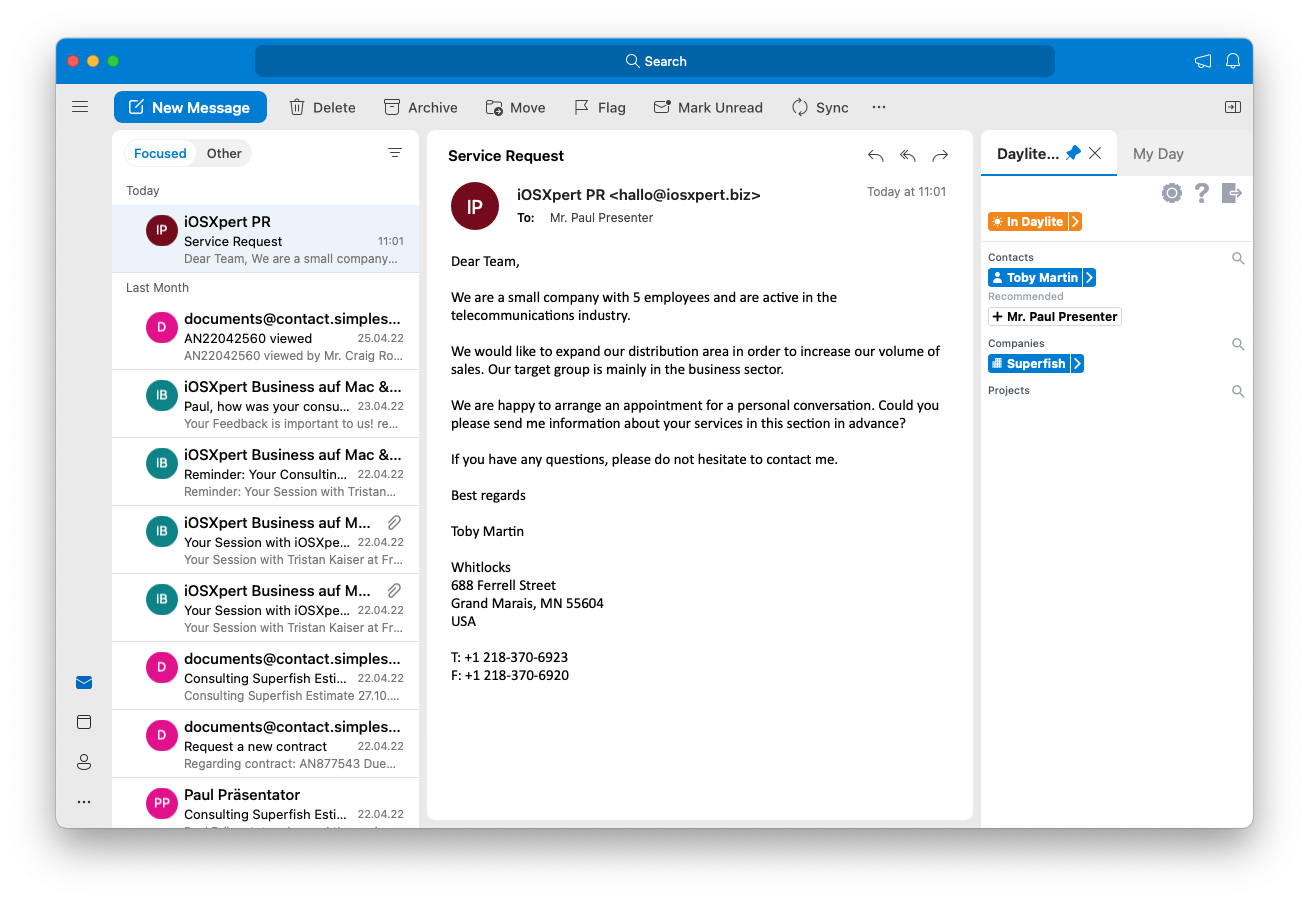 Daylite mail integration doesn't just work for Outlook on your Mac. You can also use it in Outlook Web, Outlook Windows, and even with Outlook for your iPhone or iPad.
Together with our iOWeb extension that allows you to access Daylite data from your web browser, you can also provide a working environment for Windows users.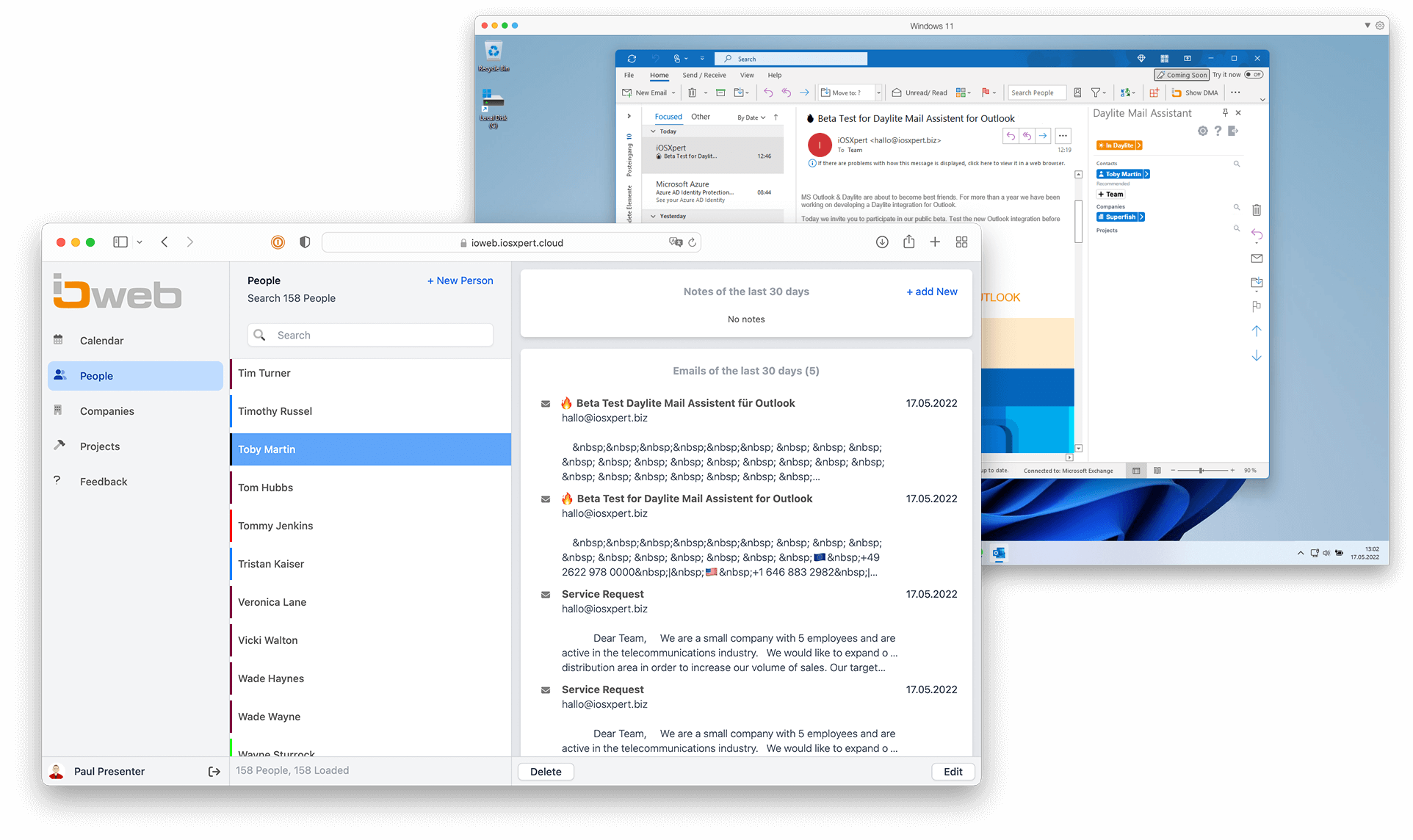 Create new contacts from Outlook, add incoming and outgoing emails to your Daylite database, jump directly to linked people and emails or create tasks for other Daylite users.
The new Outlook integration will be another free part of our Plus Package for Daylite, Daylite+.
Why do we invite you for a beta test, and what does it mean?
Basically, the functionality and stability of the software are already on a high level. To make the integration as good as possible, we would like to ask for your participation. Let us know what you still miss and where we can make the new integration even better. Don't worry; even though it is not a final version yet, you don't have to be afraid to use the software productively already. Your data is safe.
To participate in our beta, please click here:
You will then get access to our Slack feedback channel. You can download the extension, get help with the installation, and exchange ideas with us.
We're here to help!
Contact us or visit our HelpCenter