We have been working on this project for more than a year: View and modify Daylite data via your web browser.
Today, we are proud to exclusively provide this functionality free of charge to our Daylite+ customers.
Use a web browser to work with your Daylite data. To start with, we offer you the following functions:
Search, display, edit person data
Search, display, edit company data
Search, display, edit project data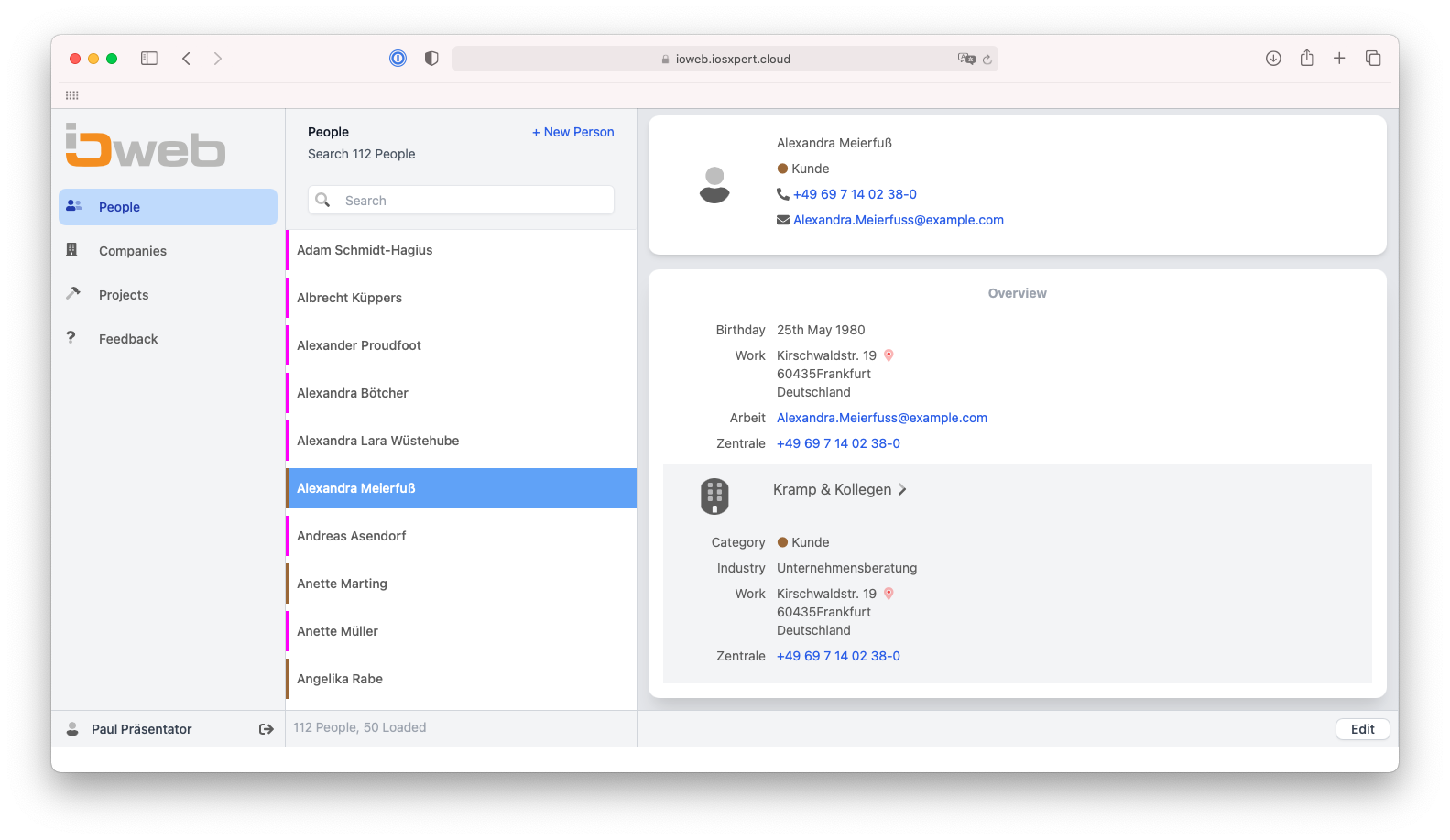 We are already working on additional functions. Access is optimized for all mobile devices. This implies that you can access Daylite data live not only on your Mac or Windows Computer but also with your smartphone or tablet – regardless of whether you use an iPhone or an Android device.
We are always listening to your feedback and wishes. Please feel free to use the feedback form integrated into iOWeb or send us an e-mail.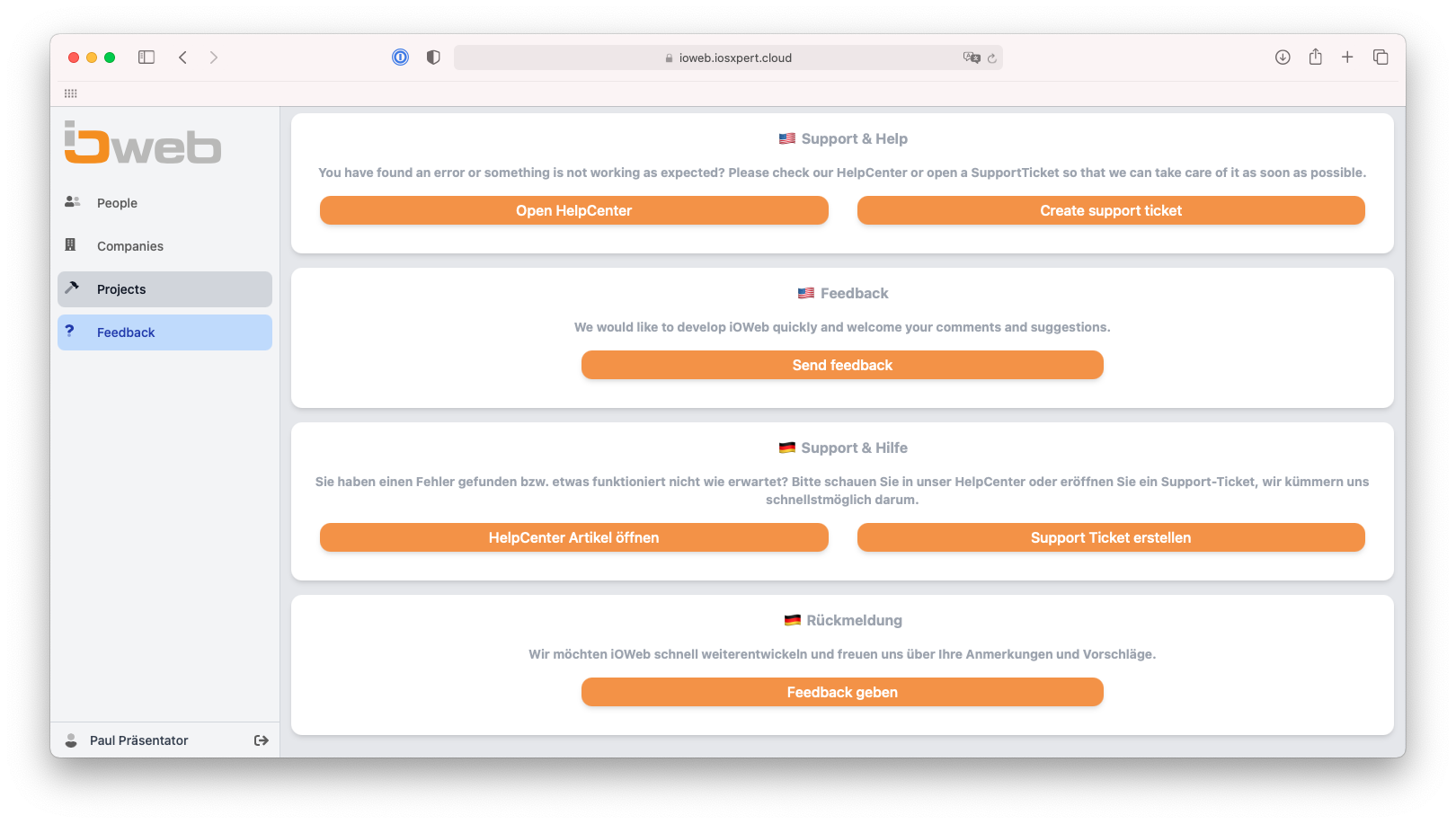 Access to your Daylite data takes place in real-time via the REST API provided by Daylite. This is where our new service iOAccount comes into play. As a Daylite+ customer, you now have the option to create an account in the iOSXpert Cloud System free of charge. This iOAccount is the prerequisite for using iOWeb. When logging into your account for the first time, you authorize our cloud system to access your Daylite and provide you with data. It is important to note that we do not have access to your data at any time, nor do we cache any data. The connection between our cloud system and your Daylite database only ensures that when you work with Daylite in a web browser, we pass your requests securely to the Daylite cloud.
This technology will enable us to provide you with additional services in the future. One of our goals, for example, is to connect the online appointment service Acuity in the future so that it is no longer necessary to have a computer running to synchronize appointments with Daylite. You then connect Daylite to Acuity via your iOAccount, and we ensure that information can be exchanged between the systems.
With the new iOWeb, we are opening up entirely new technological possibilities for you, always intending to provide you with state-of-the-art technology in a simple way that improves the business processes in your company.
For those who want to try iOWeb right away, here are some HelpCenter articles:
How can I create a free iOAccount?
We are here to help!
Questions? Contact us or visit our HelpCenter