Christmas mailing comes but once a year.
Have you already made up your mind how your annual Christmas greetings shall look like?
Take advantage of our online training at a special rate:
2 hour training course including letter and email templates for just $99*
You'll not just learn how to master your Christmas mailings but also receive free letter and email templates.
Free Christmas address labels
You would like to send a Christmas card to your customers by mail?
Use our Christmas templates, learn how to customize them and impress your customers. The online training includes free Christmas themed address label print layouts.
Apple Mail Templates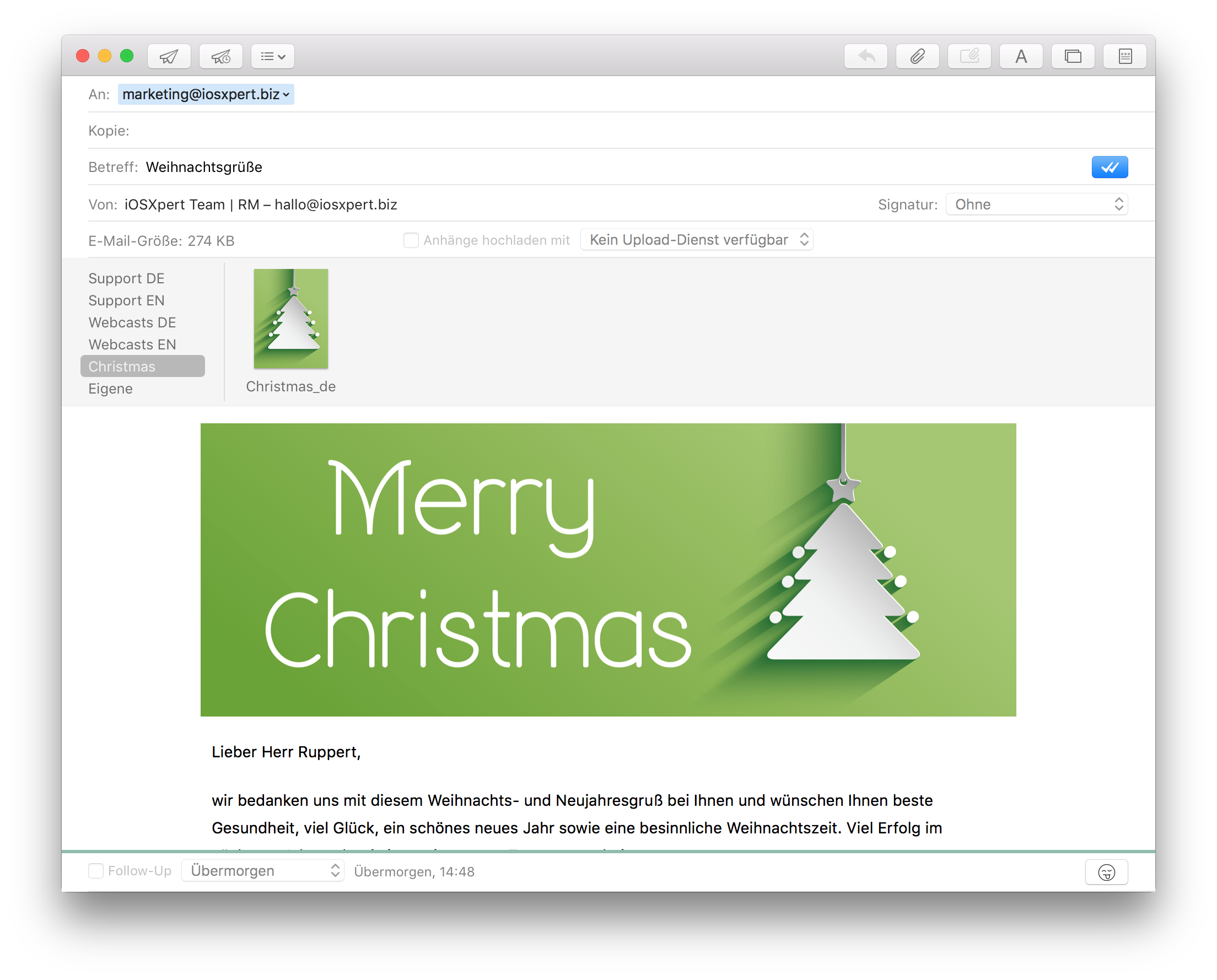 You prefer to send your season's greetings electronically?
Create free Christmas themed email templates for Apple Mail or MailChimp with us. Facilitate your Christmas mailings with Daylite templates.