We are thrilled to add support for QuickBooks Online to our FinanceConnector plugin. With this latest update, you can now see all billing information for your customers directly in Daylite. Open invoices created in QuickBooks directly from Daylite, or jump to the corresponding QuickBooks record with one click. Keep track of paid and unpaid invoices in Daylite. Import items and services from QuickBooks into Daylite. So you can write quotes in Daylite on the go and then send them to QuickBooks for further processing.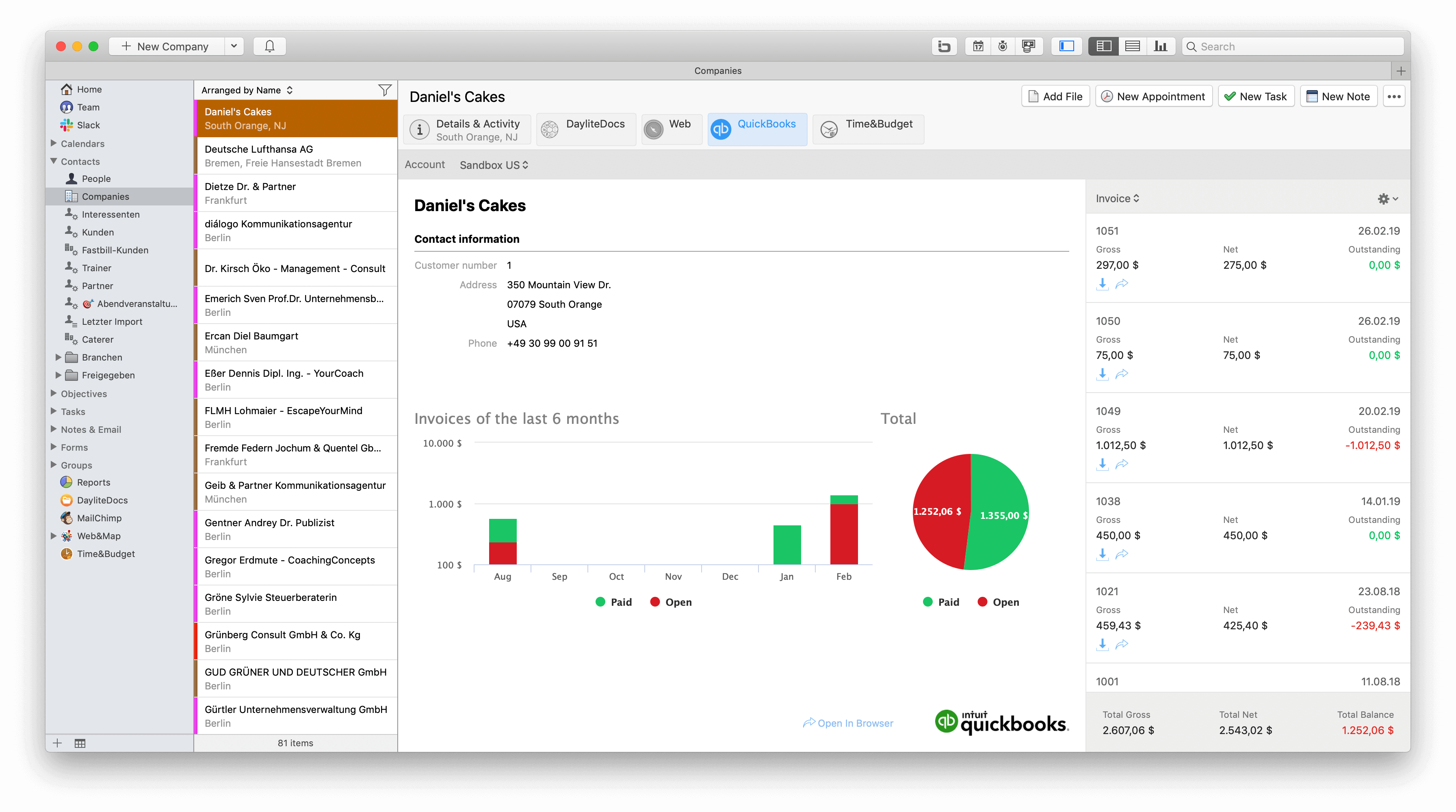 And if you use the iO Time&Budget plugin to record hours and control your project budget, you can transfer times recorded in Daylite directly to QuickBooks as invoices.
QuickBooks has long been a leader in accounting software. Intuit's Online version is a new, modern, web-based cloud accounting platform that is a drastic departure from their old Windows desktop software and the lacklustre equivalents that Mac users have been offered in the past.
Other useful features of QuickBooks include:
Being able to see whether a client has opened a sent invoice
Importing expenses from your credit cards & bank accounts automatically assigning categories
Accepting payments online by credit card or ACH bank transfer
Sales tax remittance and optional payroll services
Accountant access for book-keeping and end of year tax preparation
Try FinanceConnector today and level up your accounting systems with QuickBooks online. Contact us if you have any questions or would like to reset your trial period to test out this exciting new integration.
Want to learn more about FinanceConnector for QuickBooks?
 We are here to help!
Any questions? Contact our team or visit our HelpCenter.