WhatsApp, some people love, some people hate the messenger from the Meta Group. One thing is sure, especially in German-speaking countries, it is THE chat client that everyone knows and uses.
Many of our customers have wanted to store their WhatsApp chat history in Daylite for years. This is now available with our ChatMate integration.
ChateMate Pro for WhatsApp is the most popular client for WhatsApp on Mac. Once authorized by your Whatsapp on iPhone, ChatMate mirrors your WhatsApp communication in an intelligent Mac app. So you can not only "whatsapp" comfortably with your keyboard, but also create backups of your conversations.
The Ultra version of ChatMate Pro, in combination with our Daylite extension Marketing&Chat, now allows you to send selected chats, including all included files, to Daylite. You can even file voice messages in Daylite to the corresponding contact. When transferring files, you can also choose whether to share them with Daylite.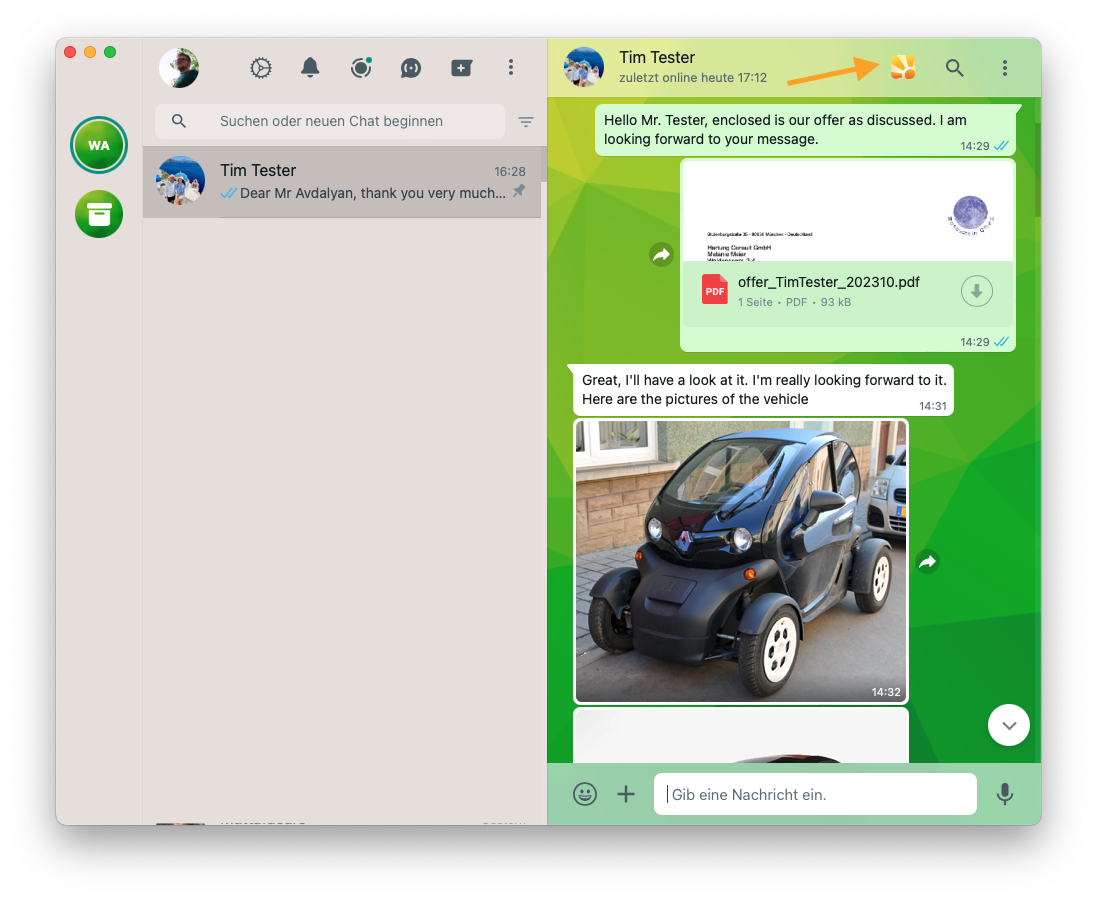 In Daylite we store Whatsapp communication in the format of an email. The benefit of this is that you can see the transmission in your customer's activity, and, based on the recipient number, you can also see at any time who in your team received the WhatsApp message and transferred it to Daylite.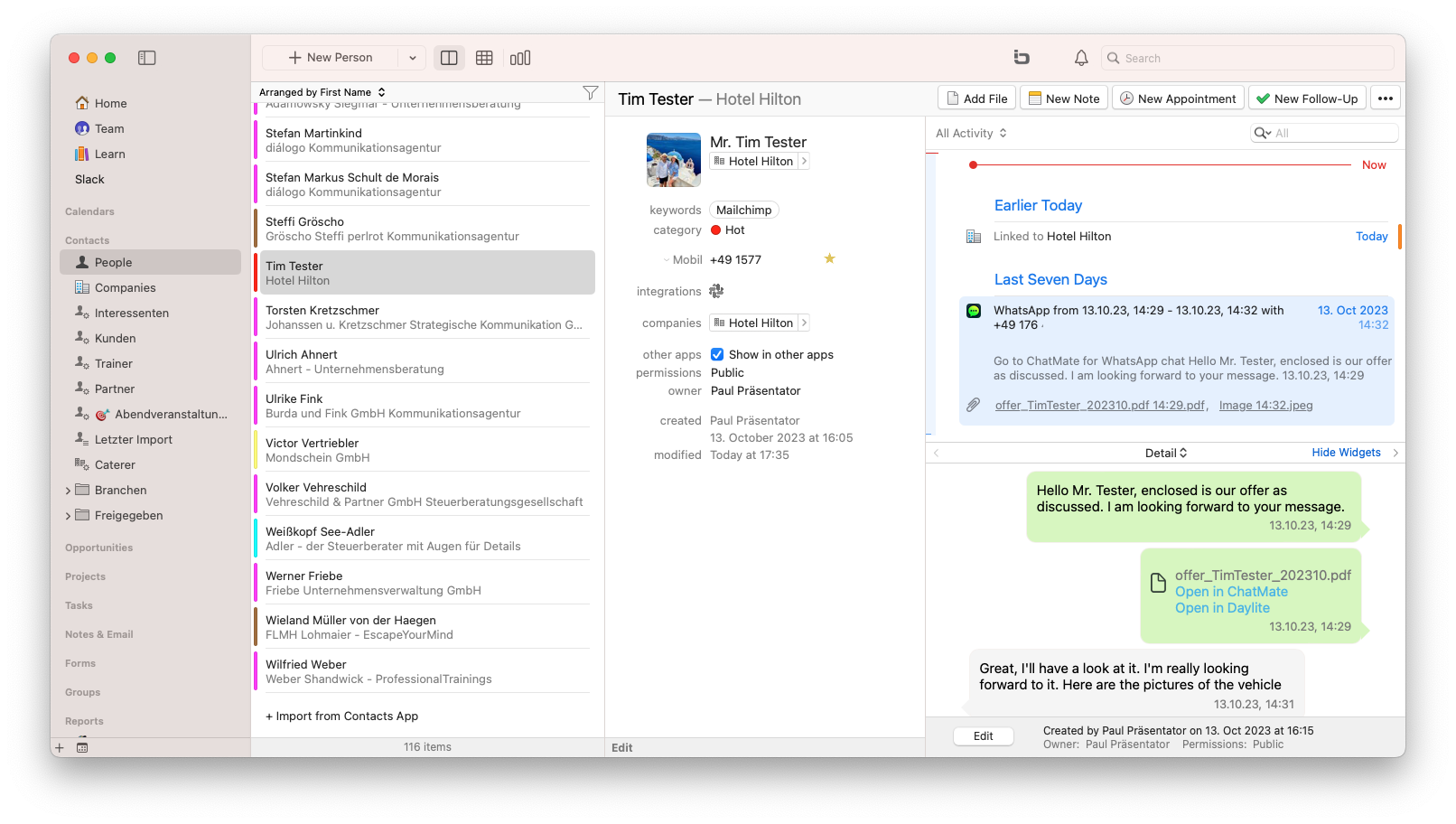 If the chat history is in your personal WhatsApp, you can also jump back to the corresponding conversation from Daylite at any time.
Get 10% off on ChatMate Pro Ultra now with this discount code: 59BE3BA2.  Only valid until November 15, 2023. Complete your customer history with WhatsApp messages and communicate even closer with your customers.
Download ChatMate Pro Ultra and get a discount
If you want to start using ChatMate right away, please follow the instructions of our HelpCenter articles for installation:
What are the requirements for using WhatsApp in Daylite?
How can I connect WhatsApp with Daylite?
How can I transfer conversations and files from WhatsApp to Daylite?