As a Web&Map user you already know the advantage of using websites and services within Daylite.
With the latest update, you can now also open any web address saved in Daylite within the Web tab.
A small blue Safari icon next to the web address opens the link in the Web tab of your record. So you don't have to leave Daylite when you want to get information from your customer's website.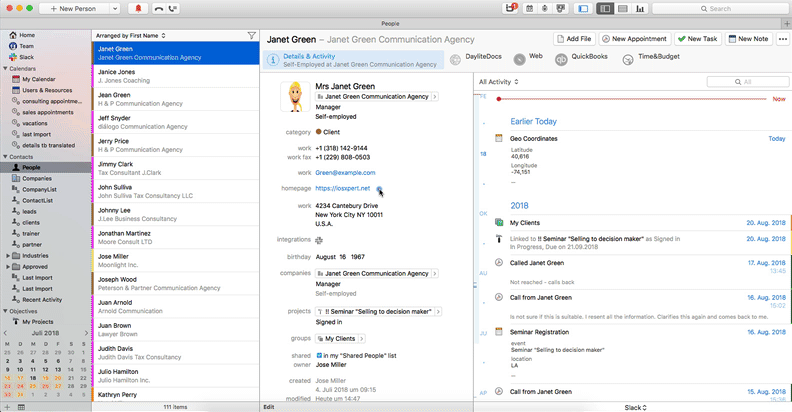 For all those who open web pages via the address label, we have also included a choice here.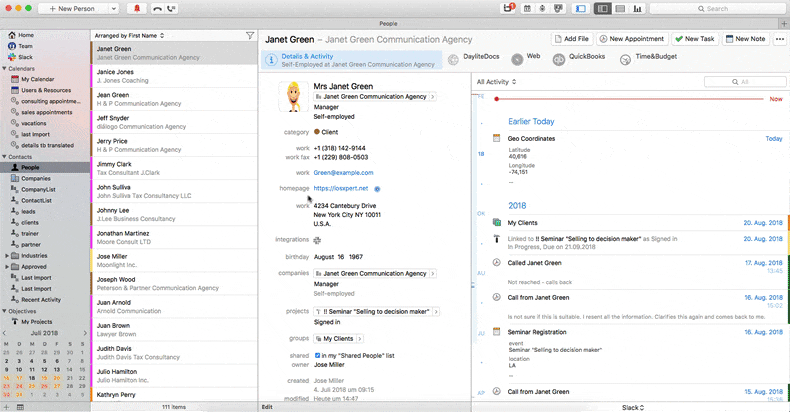 Want to learn more about Web&Map?
 We are here to help!
Any questions? Contact our team or visit our HelpCenter.