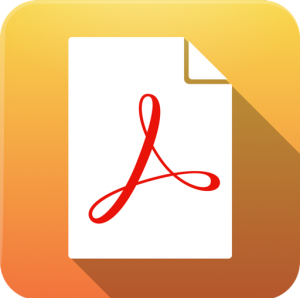 Now you can save electronically created PDF or OCR-scanned PDF with searchable text content to Daylite easily with PDF2Daylite. Save the text of your PDF as a searchable note. The original will be saved as an attachment. The note can be linked to all Daylite objects. Find all of your documents based on content in no time!
Nothing will be lost – all of your PDF documents saved to Daylite
Daylite is the central database of your company and all your important information about contacts, companies and projects is digitally available in your Daylite CRM. Due to a 'paperless office' many comanies want to digitise their documents and link them to other objects directly in Daylite. These documents are then available for all Daylite users which really makes your company more flexible.
Until now it was not possible to find those documents based on their content. That changes with PDF2Daylite!
Now you can find every PDF document that was added through PDF2Daylite based on its text content. This works for PDF documents that were electronically created and have text that can be copied It also works for scanned documents that have recognised and readable text.
Here you can find all information on PDF2Daylite. You can also contact us for individual consulting.