Daylite & Microsoft Teams are best friends now! Create a Teams meeting from within Daylite with just one click.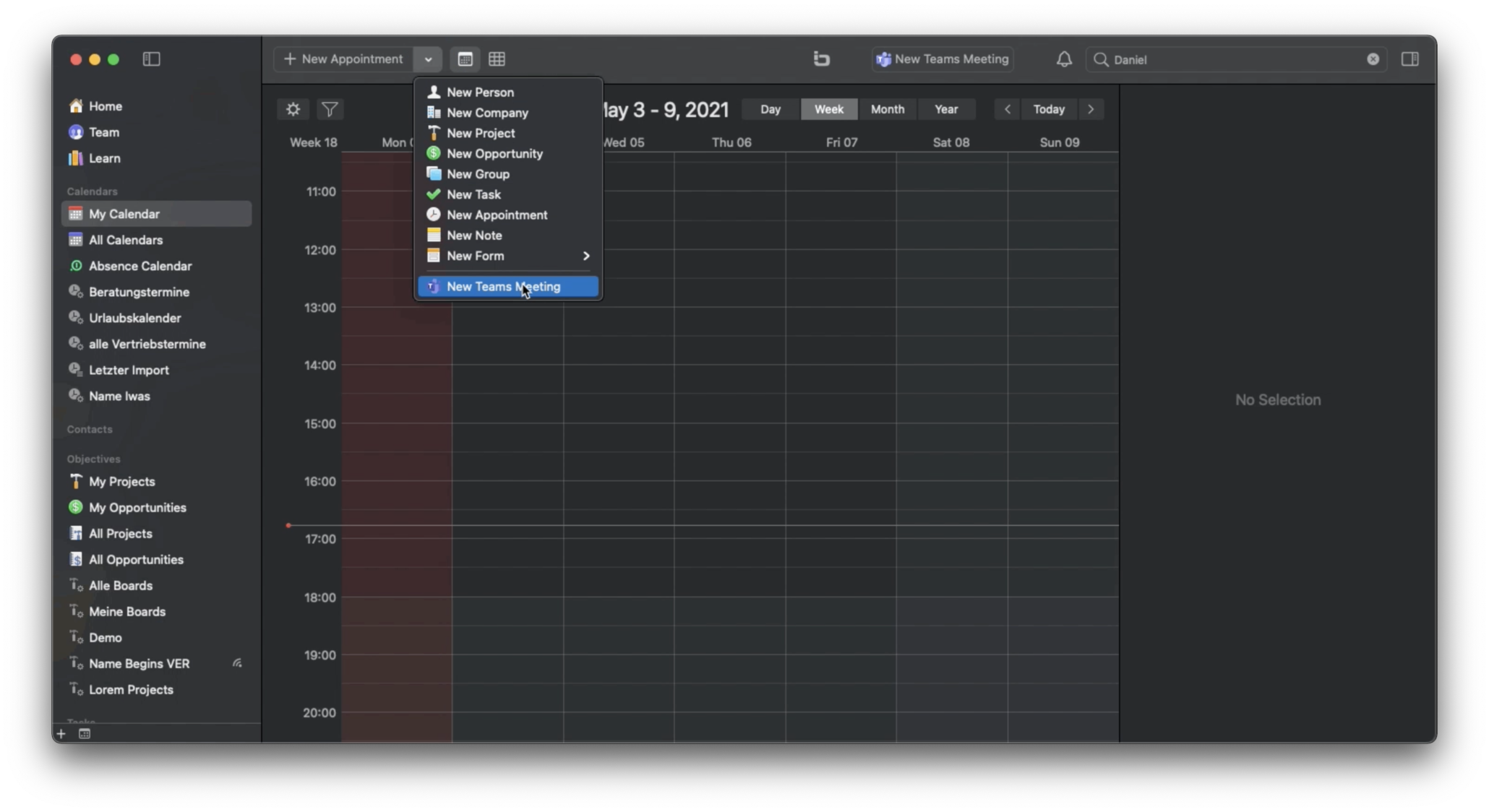 Our new meeting wizard makes it as easy as possible for you. First, choose your Daylite co-workers, then add desired external contacts. External participants receive an invite with a join link directly from the Teams environment. Daylite users continue to receive their invites as usual within the app. When Daylite reminds you of the appointment, click the link to launch your Microsoft Teams meeting.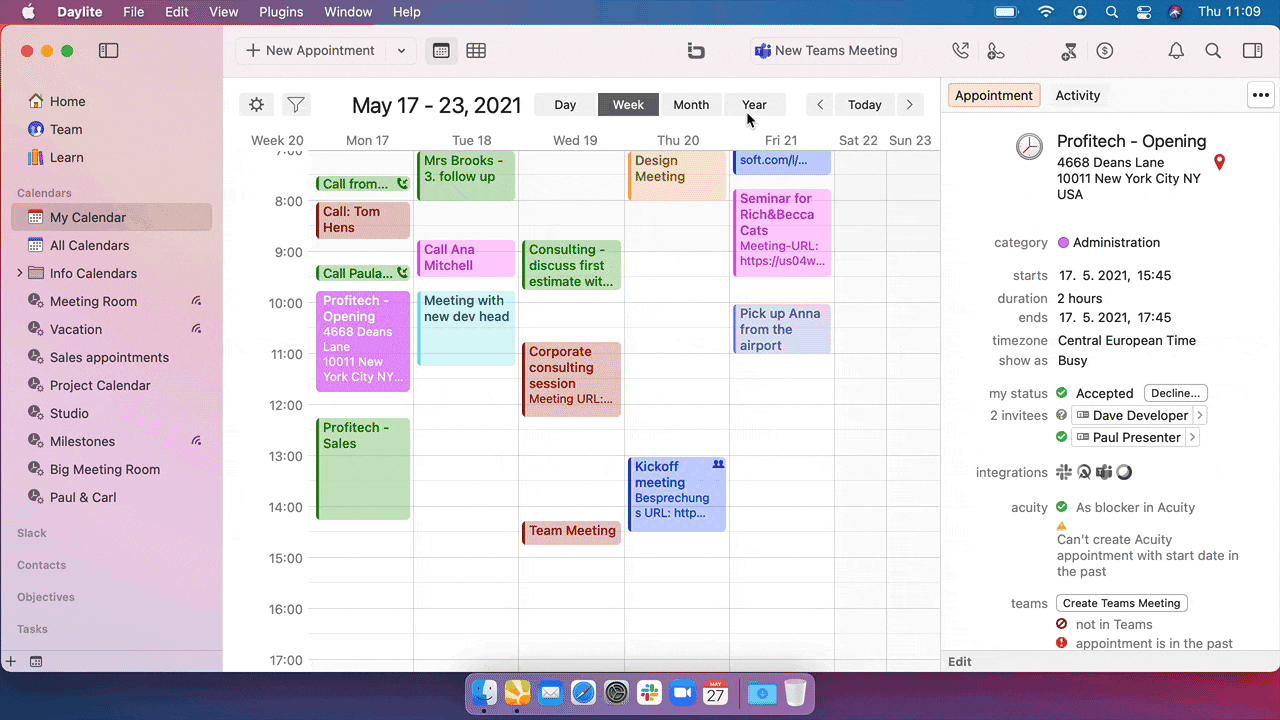 The new Teams integration is part of our ProductivityTools for Daylite, which you can subscribe to on its own or as part of Daylite+. The MS Teams integration is a free upgrade for existing customers, of course.
In addition to many other valuable tools for your everyday business, such as online appointment booking, the Daylite Automator, or the Calendar Assistant, the ProductivityTools offer three video meeting systems, Microsoft Teams, Zoom, and Webex, which integrate with Daylite.
Not yet familiar with Daylite+ or want to try our ProductivityTools? Then, download iOSXpert PluginCenter to your Daylite today and see how Daylite+ gives your Daylite superpowers.
Check out our HelpCenter articles to learn more about the MS Teams integration:
How do I set up Teams integration using ProductivityTools?
How do I create a Teams meeting in Daylite?
How can I move/reschedule a Teams meeting within Daylite?
We're here to help!
Any questions? Contact our team or visit our HelpCenter.