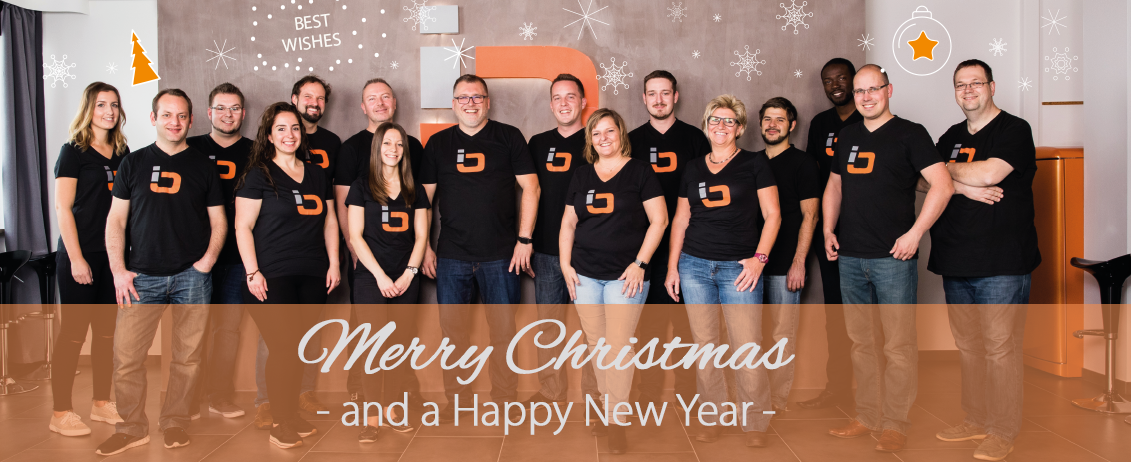 It has been an eventful year this year.
Our team has grown and we took the opportunity to move into a new office parallel to the 10th anniversary of our company.
We would like to thank you for the good cooperation and your trust and looking forward to the next year with ongoing projects and long-term partnership.
So we wish you, your family and team a Merry Christmas and a successful
Happy New Year!
You still need an invoice in 2016?

In case you need an invoice or support in 2016, please note our business hours during this holiday season:
Before Christmas we are going to be available until December 23rd.
In case of an emergency or last minute orders we´re available on December 23rd as well as between December 27th and December 30th.
In 2017 we will be available at our regular business hours starting January 2nd.

Last Chance: Save 12% on an Upgrade to Daylite 6 Cloud

If you have purchased Daylite before December 1st 2015, you qualify for a 12% discount per user on an upgrade to Daylite 6 Cloud.
Available only through December 31st 2016!