Are you familiar with our ContactBoards?
If you work in recruitment or real estate, you'll love our new board type.
Assuming you already use projects to manage a vacancy, from now on you can create a ContactBoard and see a visual status of all applicants at a glance.
As soon as an applicant moves to the next phase in your process, you simply move them to the next column.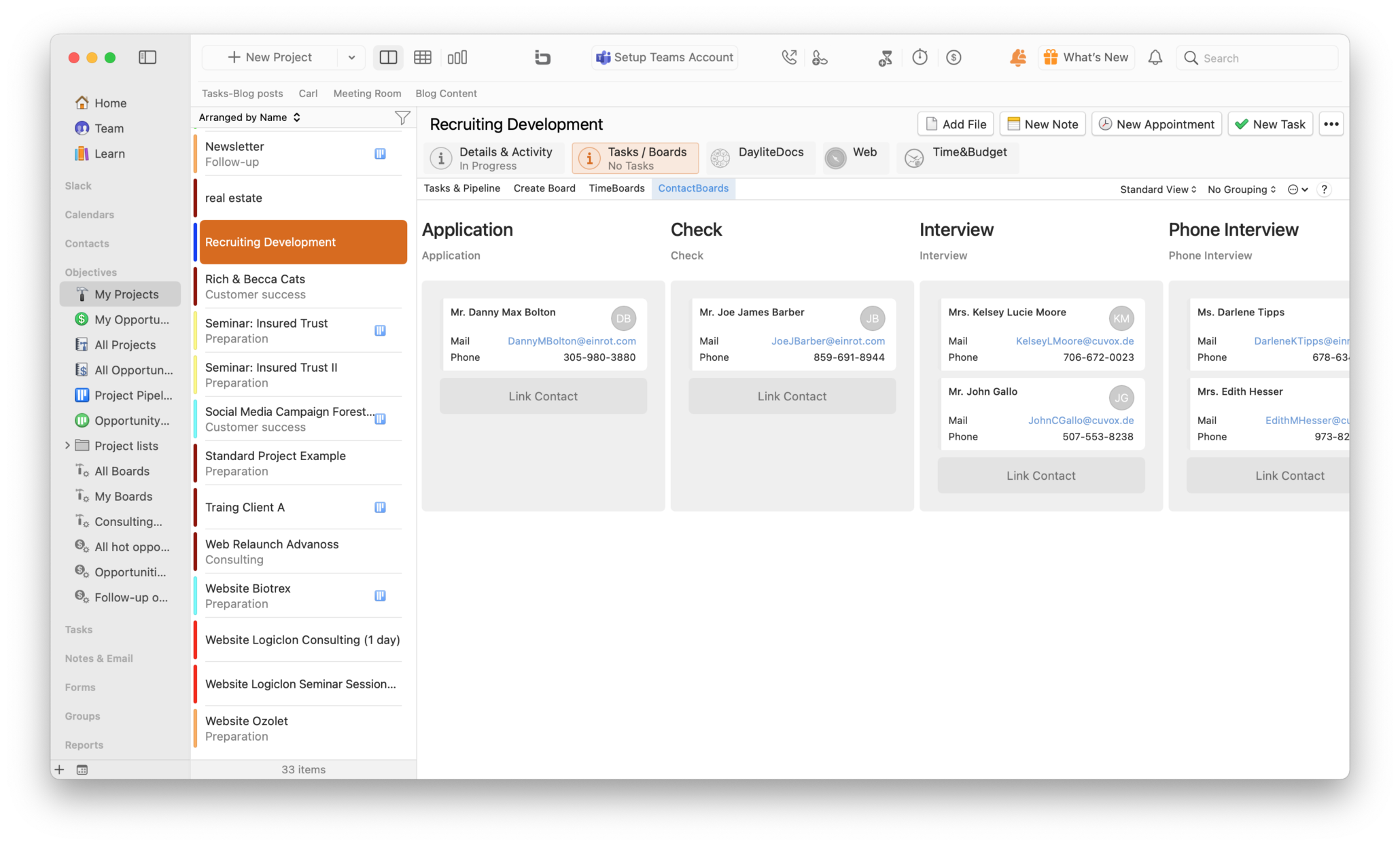 ContactBoards for real estate agents
Manage your prospects for an object directly within the project. For example, as soon as a prospect has visited the property or the status of a financing changes, you can move them to the next column. This way you can see at a glance how many prospects you have and what status each one is in. All without leaving the project view.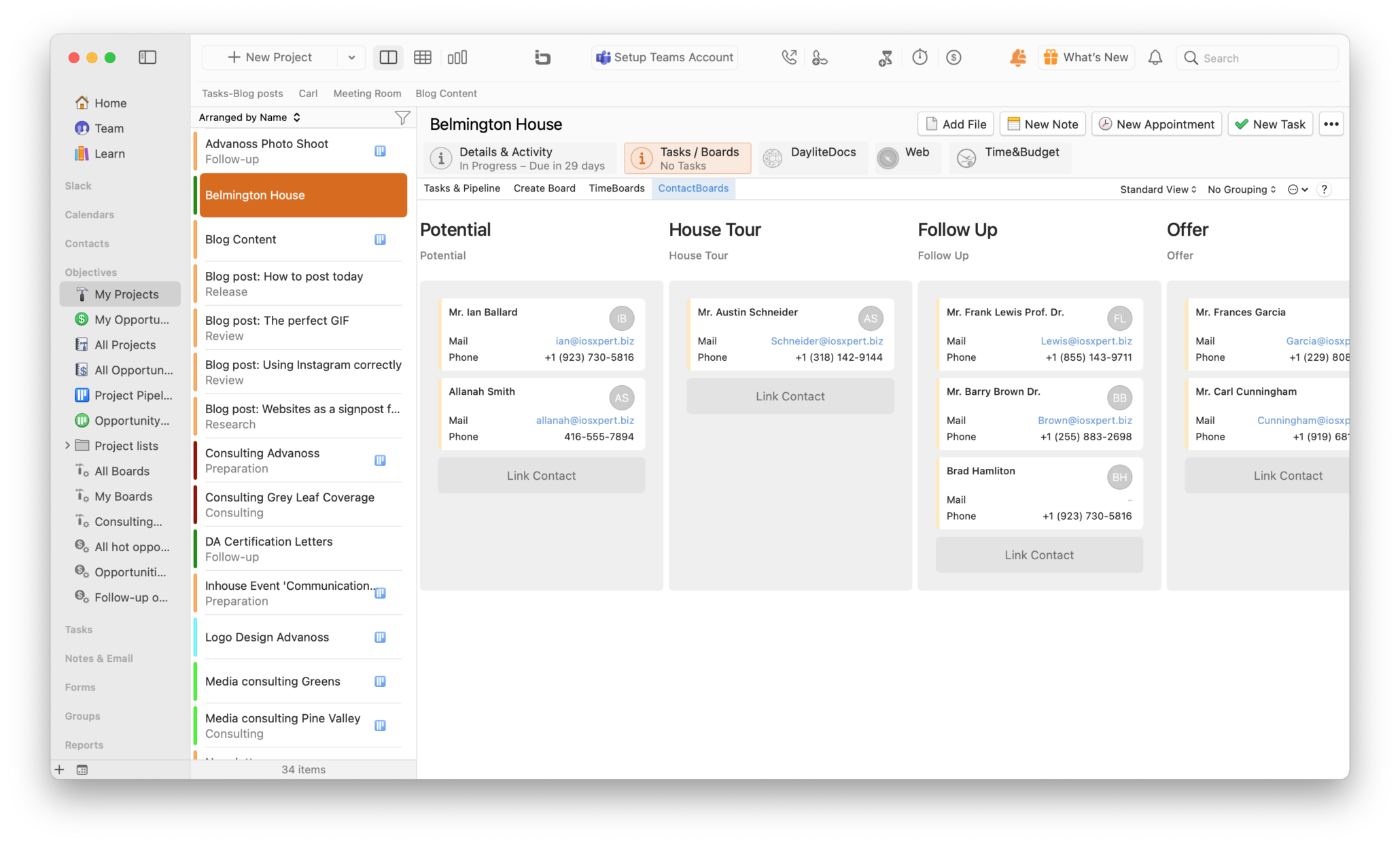 ContactBoards are a free part of our Plus Package for Daylite. You don't have our Plus Package for Daylite yet?
We're here to help!
Contact us or visit our HelpCenter