At the end of last year, we shipped an update to ProductivityTools that greatly improved the handling of email templates with the addition of our new template editor.
But we weren't quite satisfied, so the latest update added the ability to create formatted email templates. So in addition to our extended and simplified replacement options, you can now format your emails with colors, or bold and italic fonts, for example.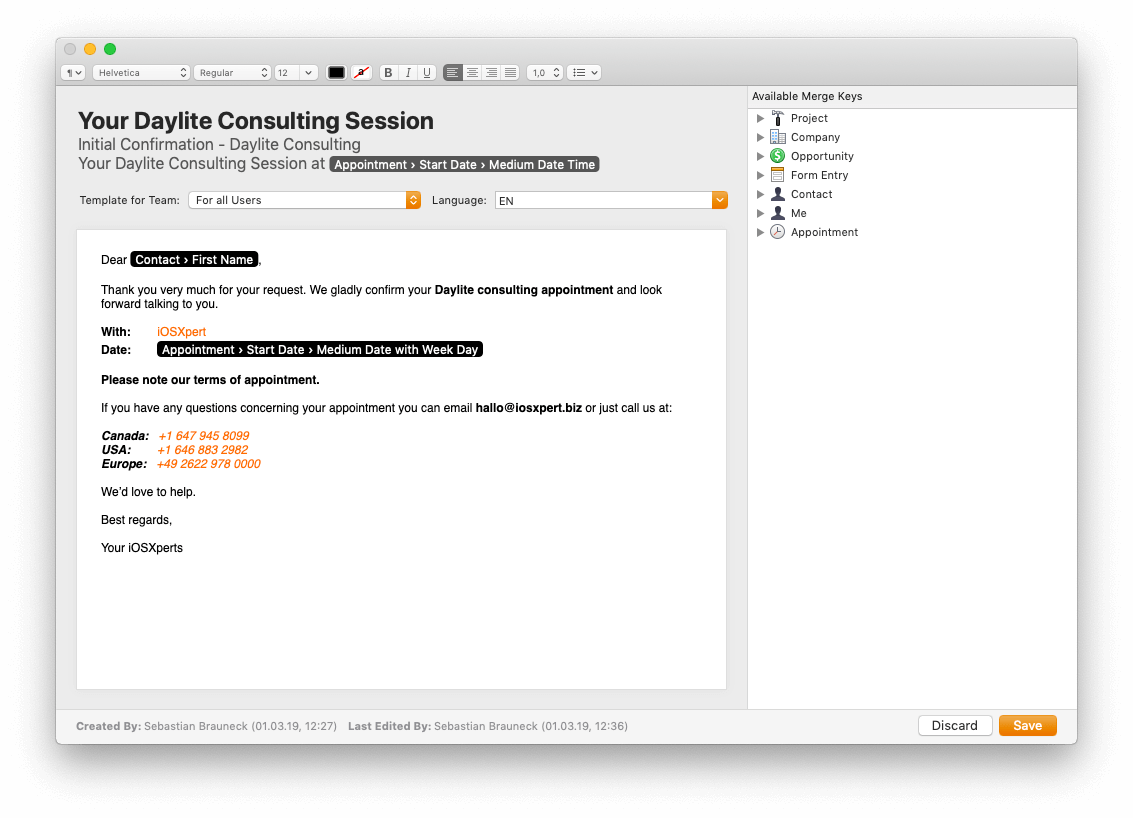 We know that this improves our template editor, but does not yet satisfy many users' desire to send real HTML emails from Daylite. So it's even nicer for us to be able to tell you, as a reader of our blog, that you can look forward to it in one of our next updates.
Want to learn more about ProductivityTools?
• What are the ProductivityTools?
• How do I create email templates with ProductivityTools?
 We are here to help!
Any questions? Contact our team or visit our HelpCenter.