We kick off the new year with an update for Daylite+. What new features will you get with this update?
Capturing Expenses
From now on, you can record expenses much more conveniently and quickly. Use products and services you have created in Daylite for your expense tracking. Click on the magnifying glass icon on the expense screen. Daylite+ will automatically call up all the products and services saved in Daylite. You then only need to select the corresponding item and edit your expense.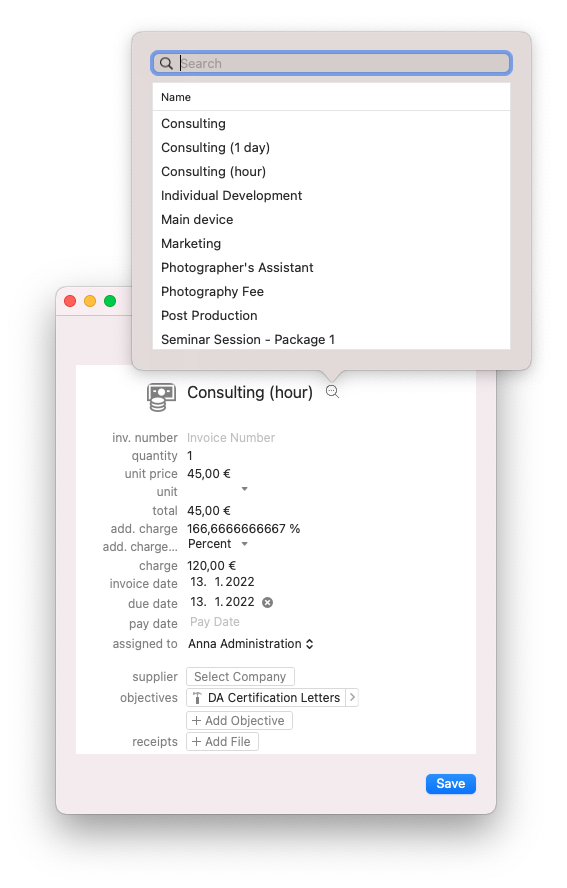 New Filter Criteria
Are you looking for a specific email or note attached to an appointment within Daylite? Then, use the new filter criterion of Daylite+ by searching for linked appointments or tasks within your emails or your notes in Daylite.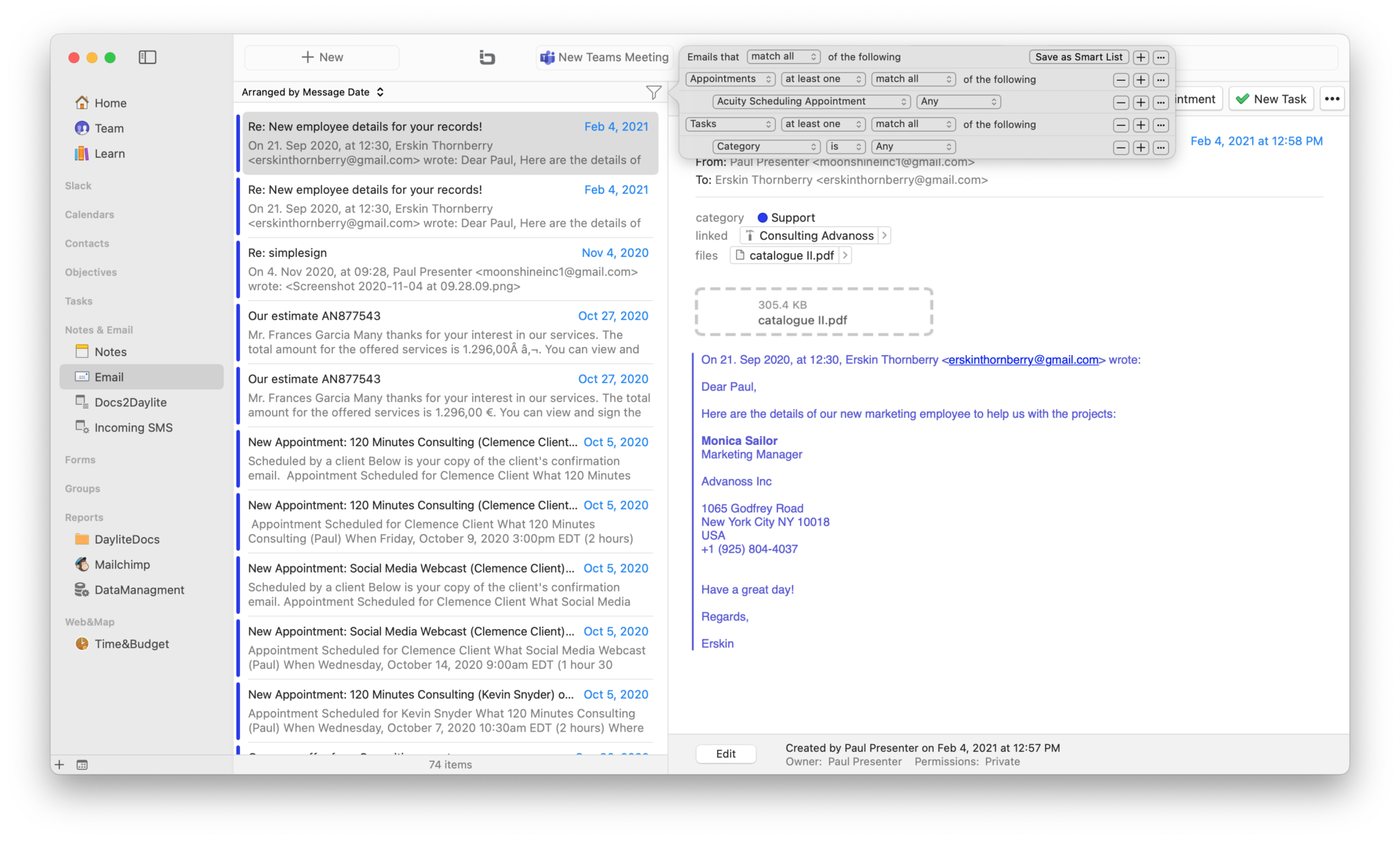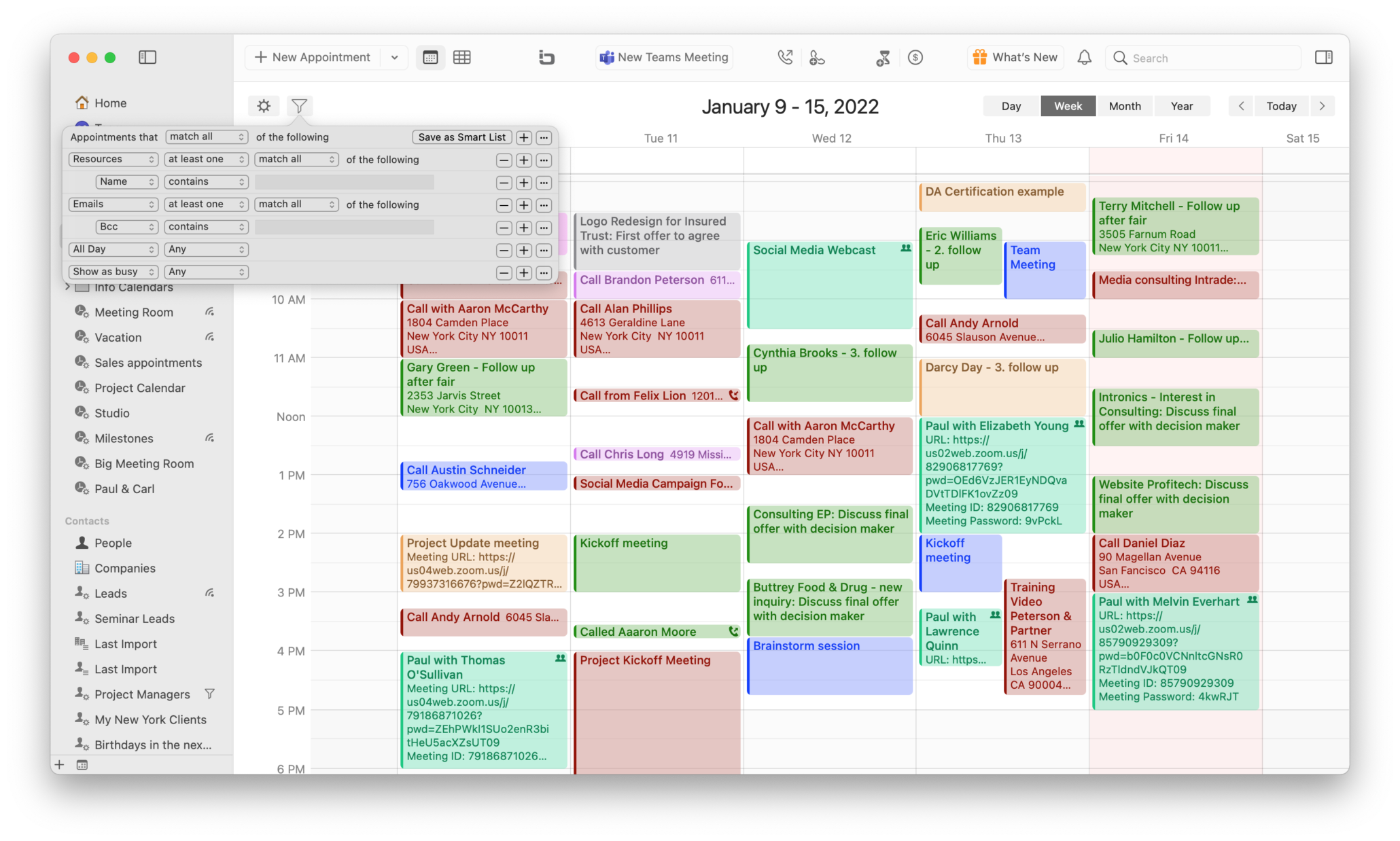 We also added a filter criterion for Daylite tasks: Filter specifically for subtasks, tasks with subtasks, or notes.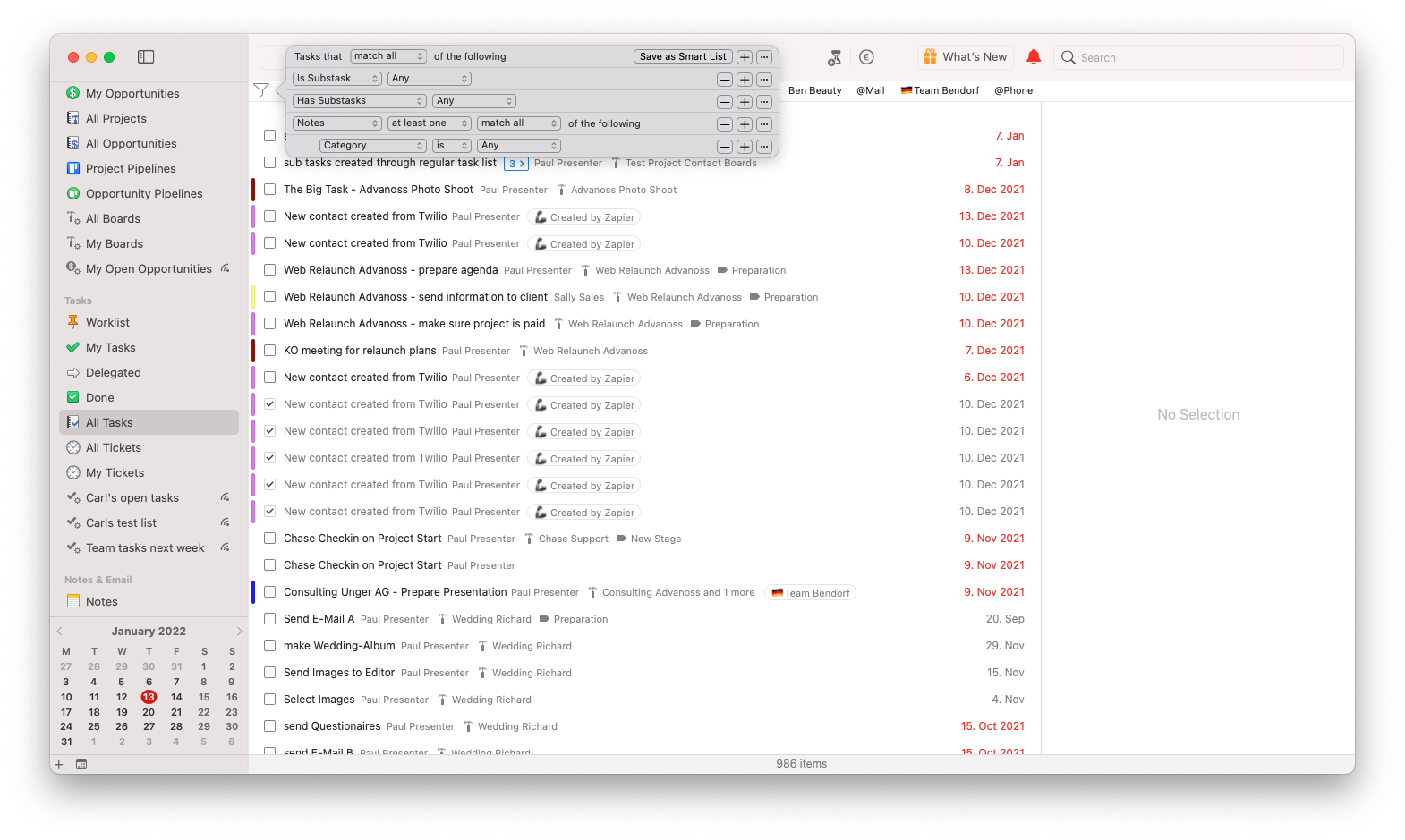 Daylite+ now allows filtering by labels. Want to find only records with a mobile phone number to send an SMS to a specific set of recipients? Filter within your company or person records for phone numbers with the Mobile label, and off you go.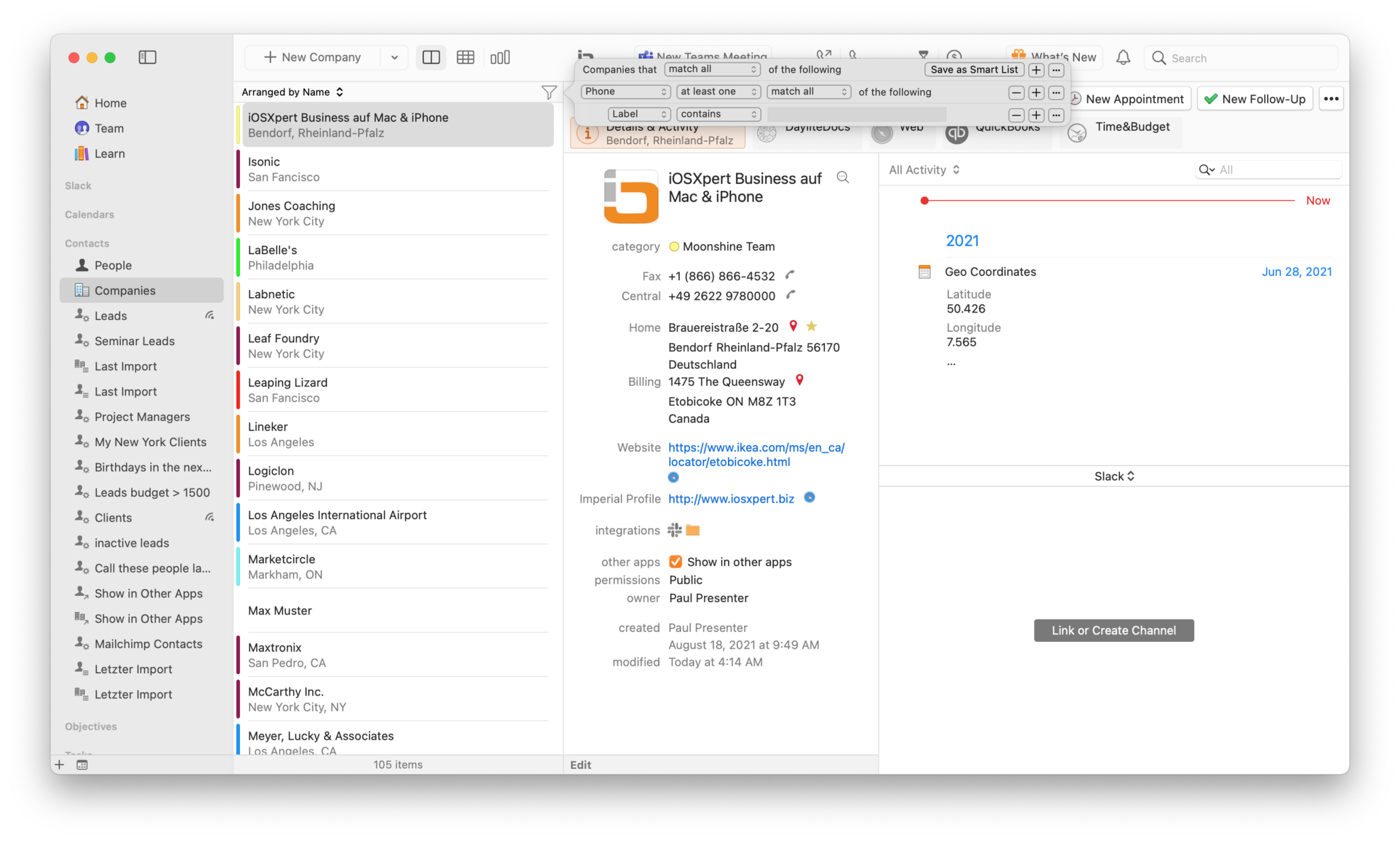 Refine your search even further within your personal data. With Daylite+, there is also the option to use the individual salutation as a filter criterion or to display only those people who have a specific company as their default company.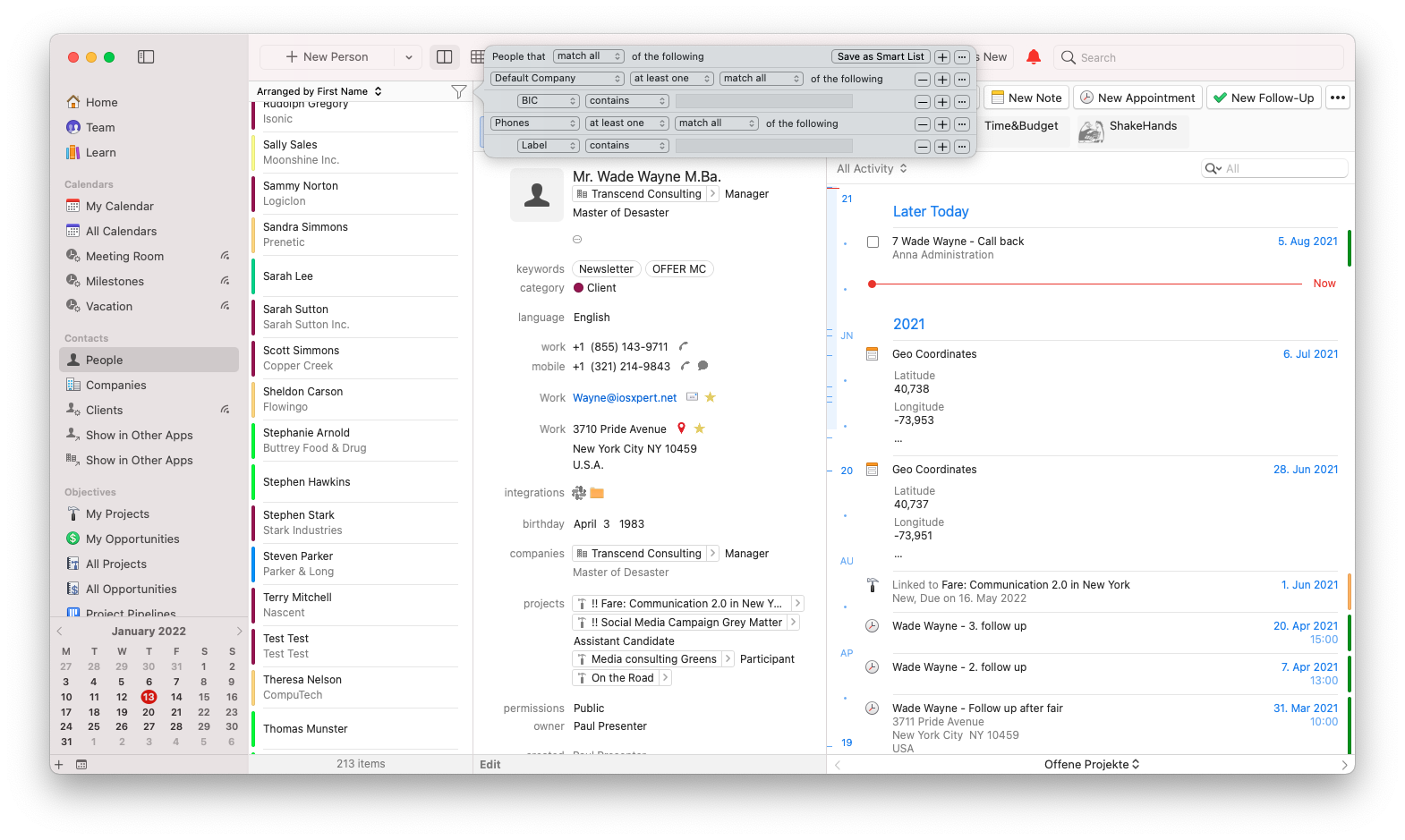 If you love to work with groups in Daylite, just go ahead and filter your groups by their subgroups: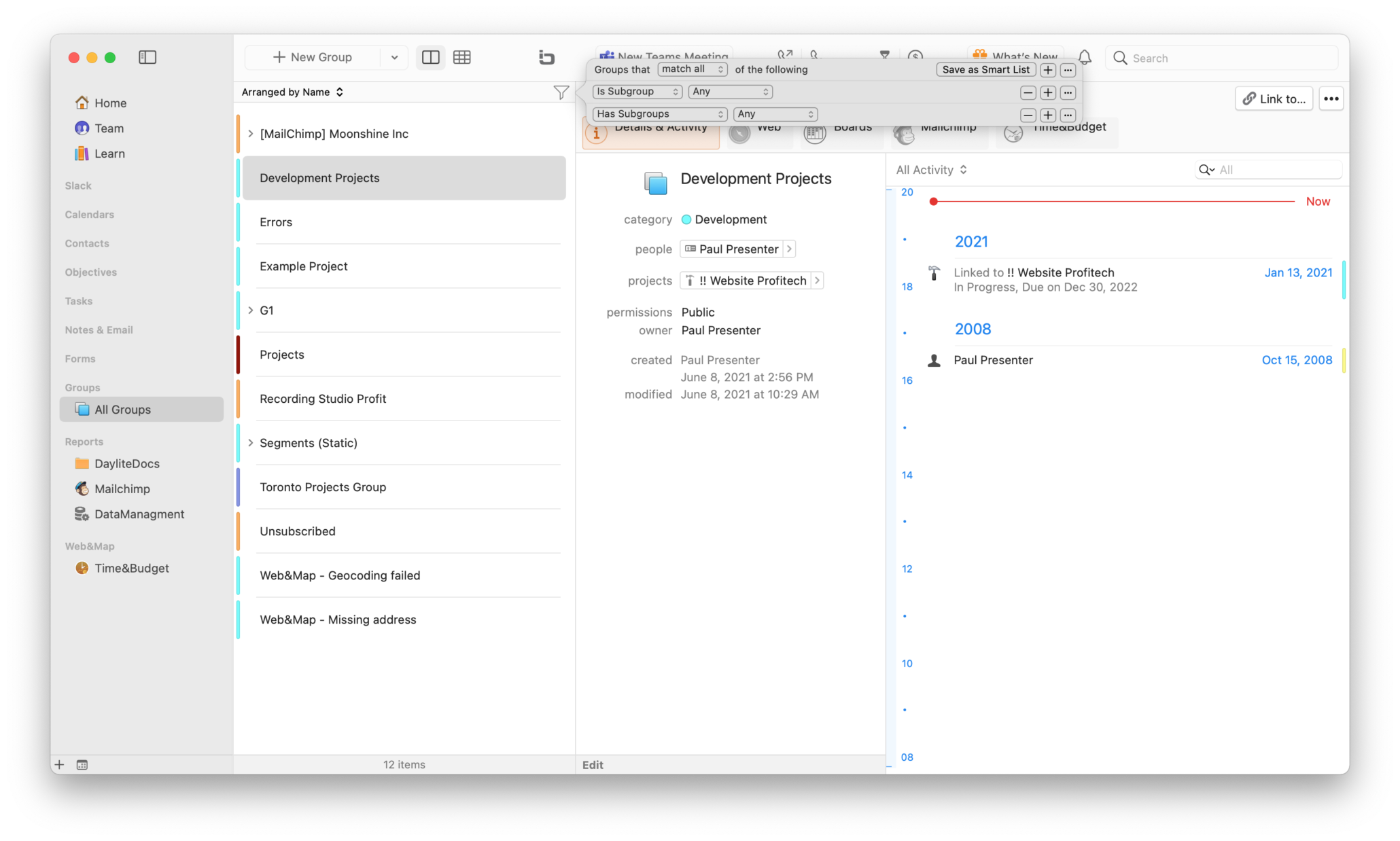 You are not yet a Daylite+ customer, but would like to try out? Test Daylite+ for free for 30 days and see for yourself!
We are here to help!
Questions? Contact our team or visit our HelpCenter