All our enhancements and features for Daylite have always come from our customers' requests. We listened to what could be done better and then implemented it.
And just like it is our style, we are now trying to perfect listening. As of now, we have a new site for your requests! Under the keyword Feature Request, you can now tell us directly from Daylite or via our website what features you are missing when working with Daylite and our extensions. We have integrated the service Canny into our PluginCenter as well as on our website in the Support section.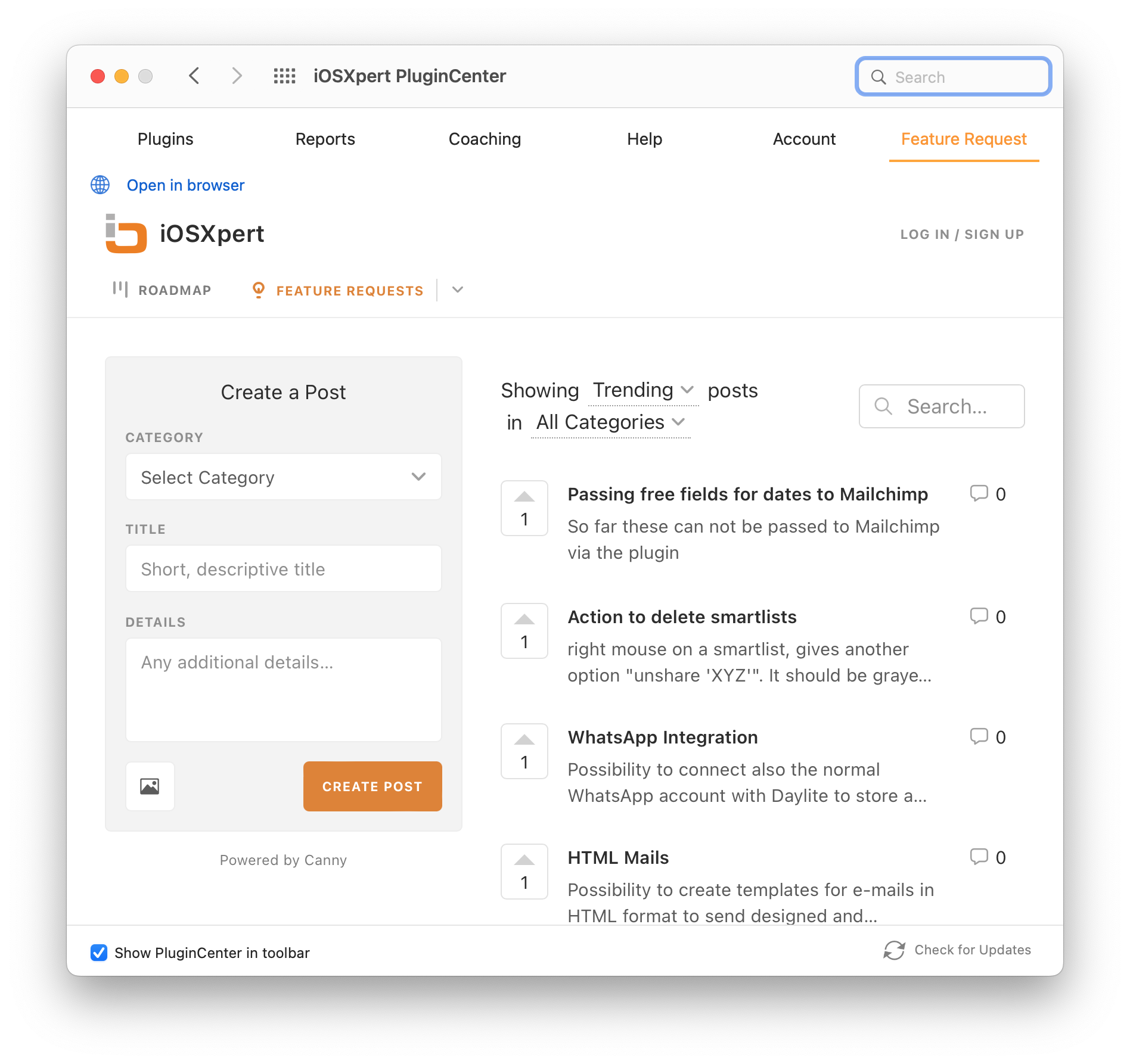 Once logged in, you can not only submit your own ideas to us there, but also vote for other users' ideas and requests. The more votes a feature request receives, the more likely it is that we will get to work. This can be big topics like a WhatsApp integration or small features like the possibility to add the caller's number to the details in the Fone&Text window, which we just realized. If you have voted for a feature request, you will be actively notified as soon as our development department starts working on it or the feature has been realized.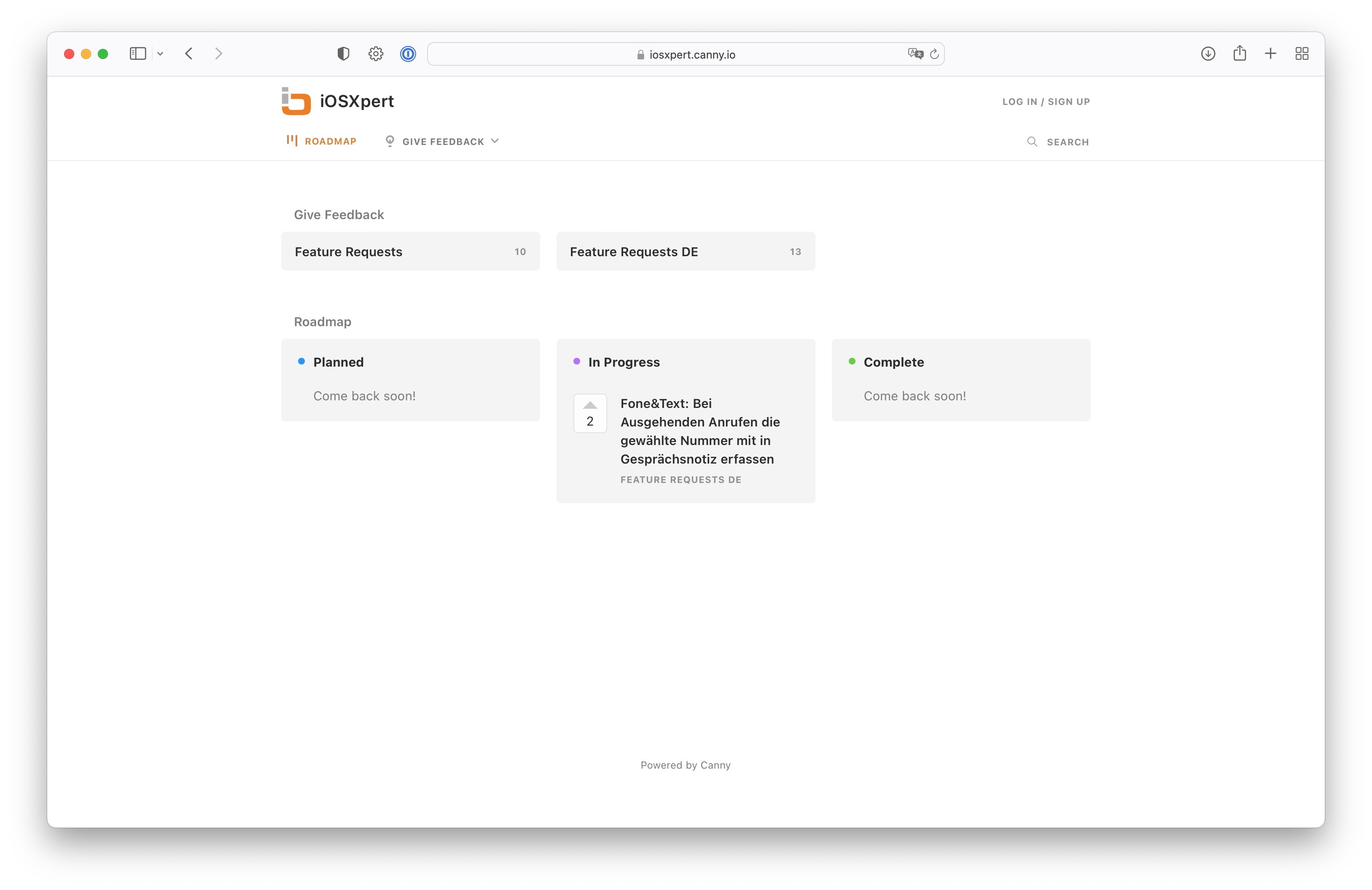 We would be very happy if you register right now with our new service and send us your requests.
We're here to help!
Contact us or visit our HelpCenter