The iOMailAssistant for Missive & Daylite now allows you to file and link chat messages in Daylite. After Missive provided us with this new feature, our development department implemented this in real record time.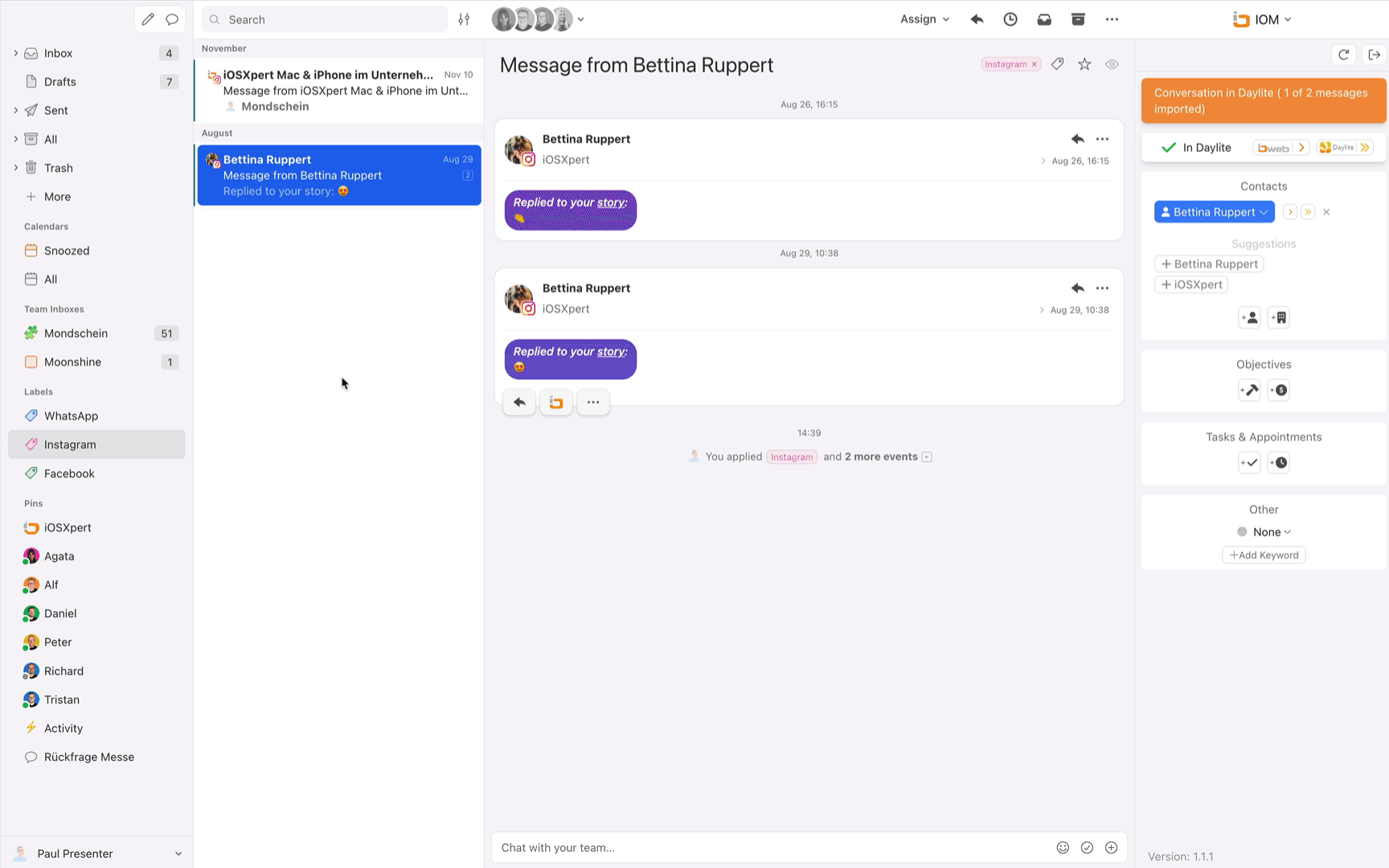 Link your social media messages, SMS conversations with customers or your WhatsApp messages to Daylite objects, just like you already know from emails. From now on, you can file any kind of customer communication in Daylite.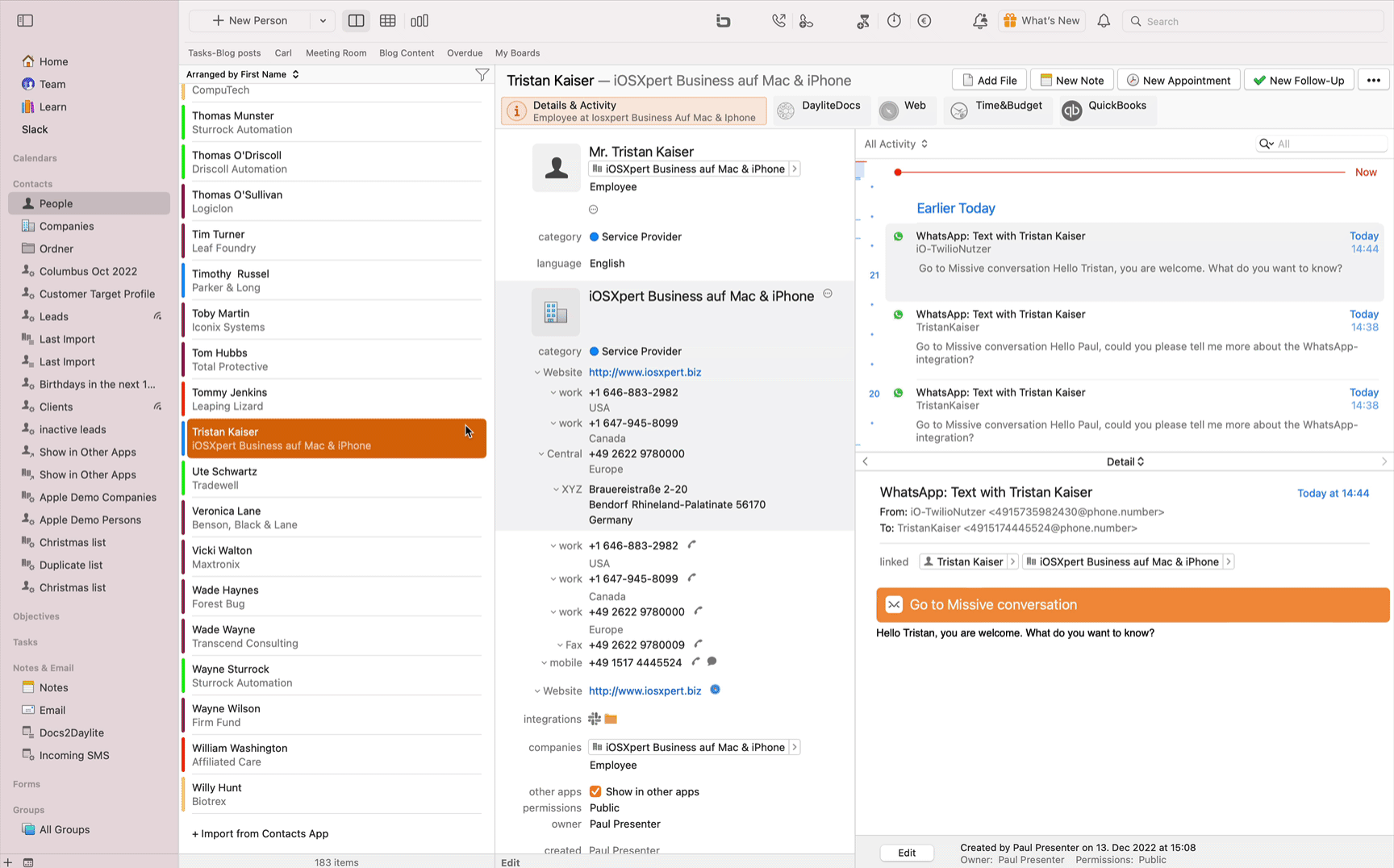 Haven't tested the new Missive Daylite integration yet? Learn more here… Missive not only takes your team email management to the next level, but also gives you Instagram, WhatsApp, website chat or SMS communication in one app.
We're here to help!
Contact us or visit our HelpCenter