Are you on the road often in the field or as a service employee?
Then Maps4CRM is just right for you! Maps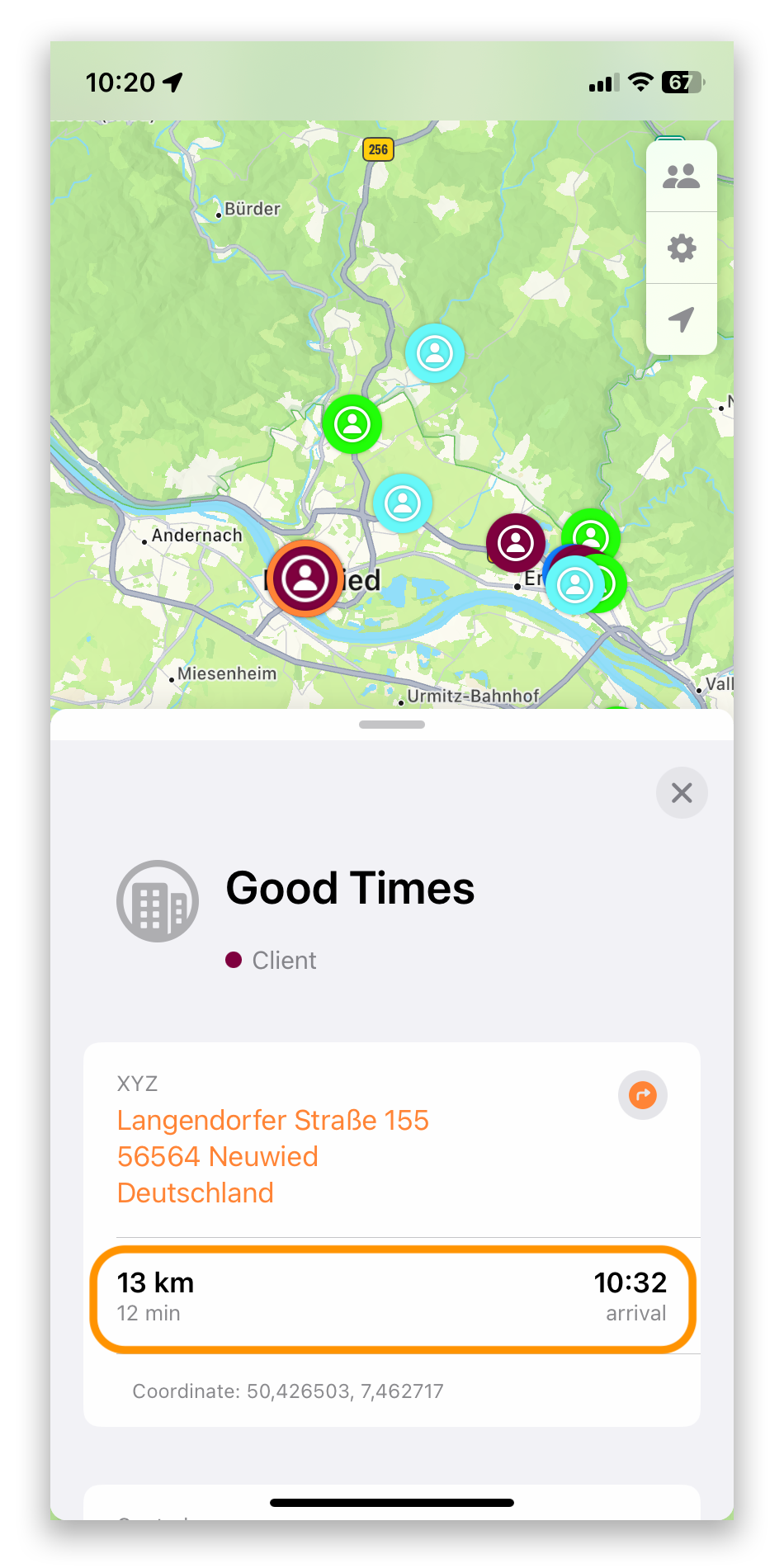 Call directly from the app or send your arrival time to the selected contact with one click.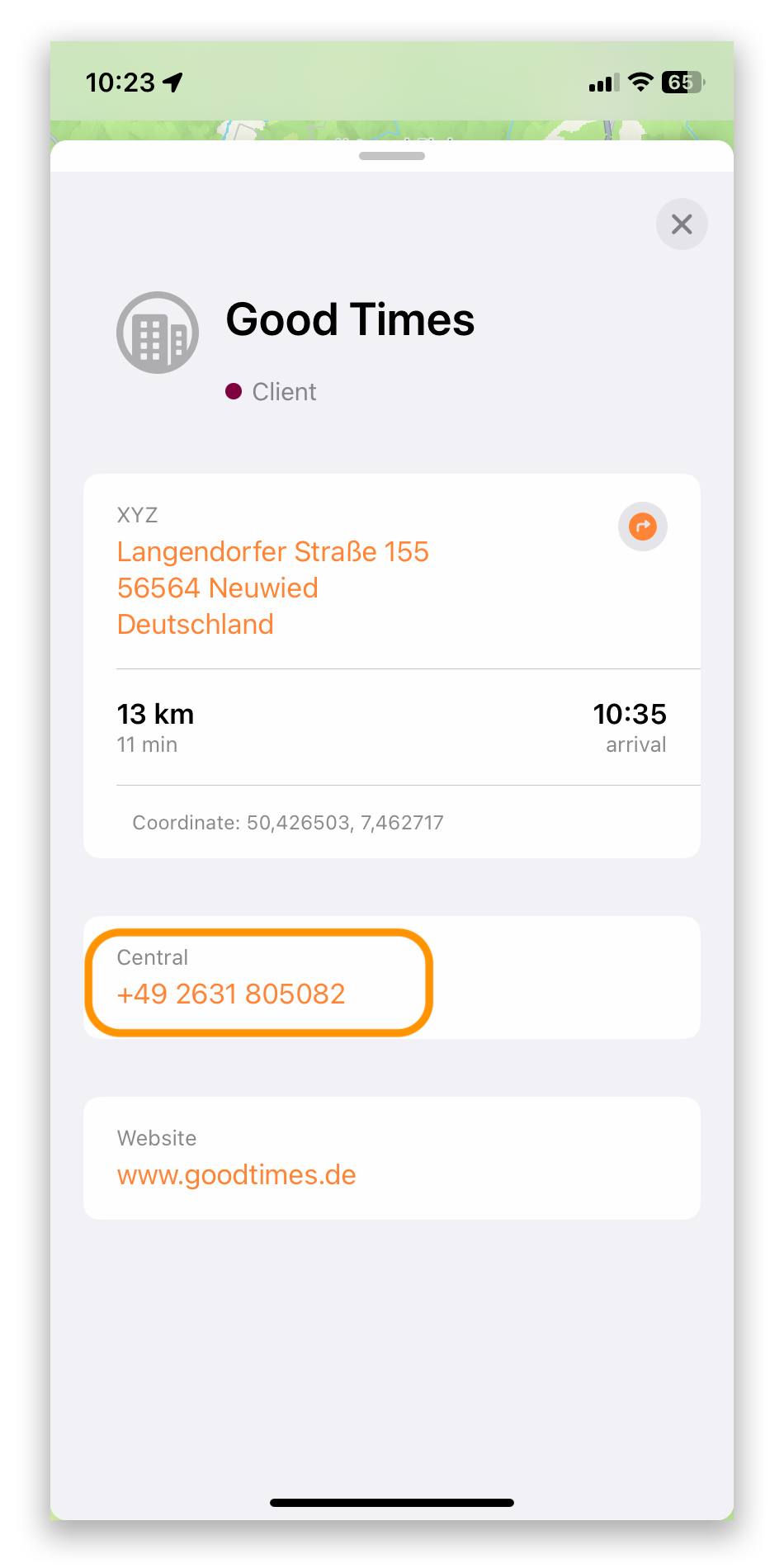 Maps4CRM is available now in the App Store. The app was developed by our partner Brincio. We take care of the support. Maps4CRM operates with your Apple address book and directly with your Daylite contacts. Decide during setup if you want to load all contacts into the app or only selected categories. Don't worry: your contact data is managed locally on your device, and only you can access it.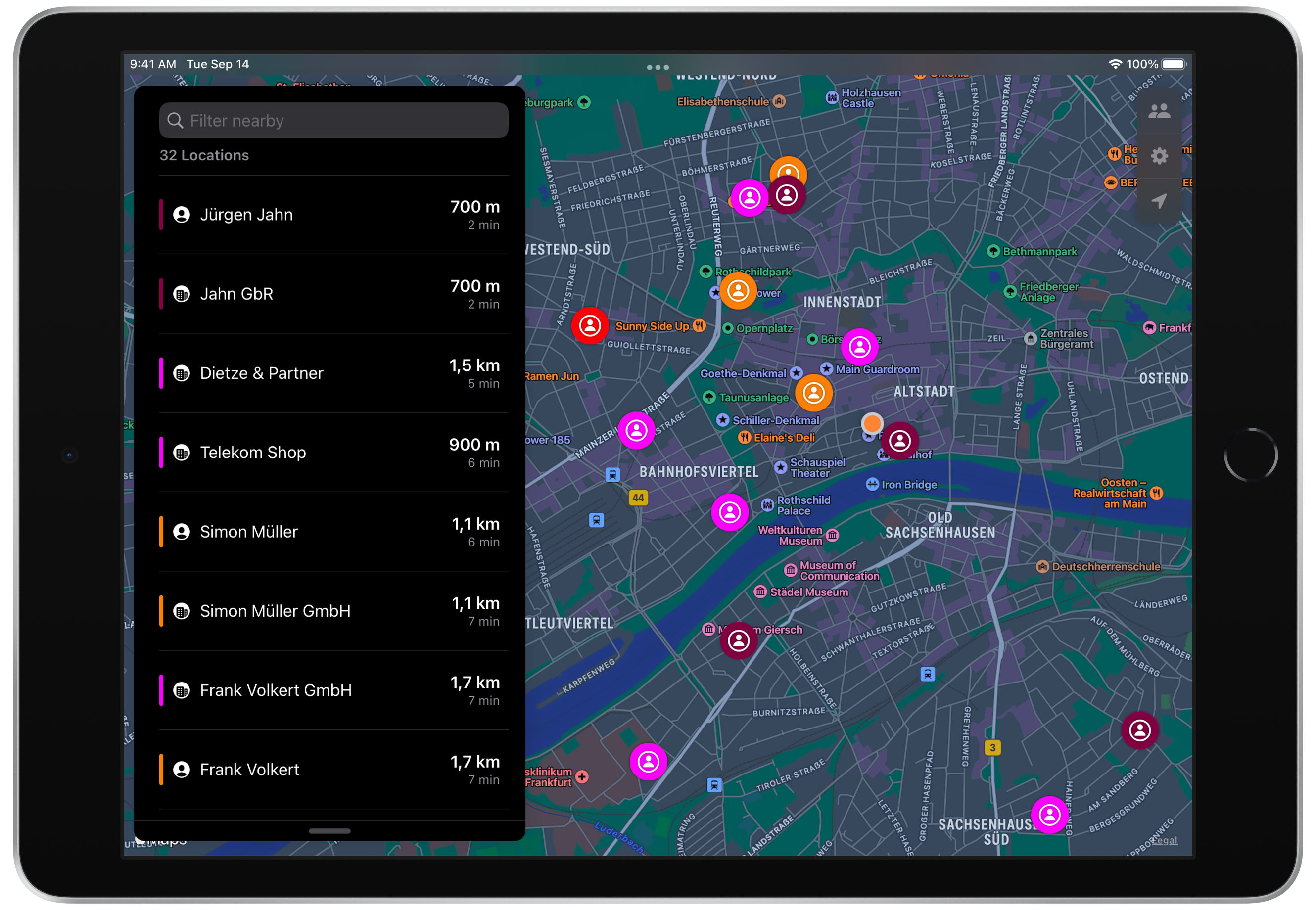 Maps4CRM works with Apple Maps and Google Maps and shows you the arrival time to the minute, considering the current traffic situation. Start navigation with one click. Those who want to announce their visit can start a call or send a message directly from Maps4CRM.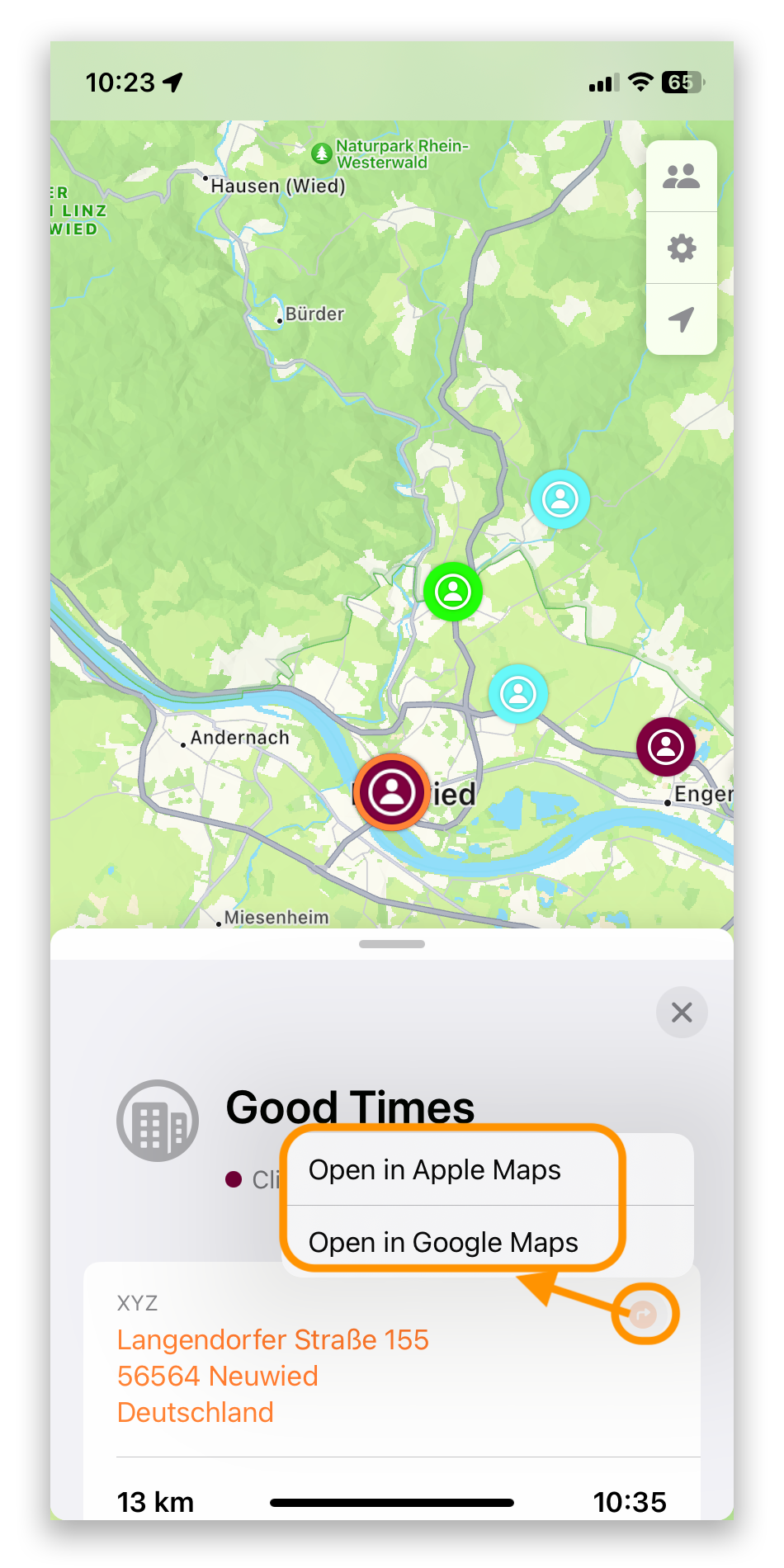 The functions at a glance:
Import and synchronization of Apple Address Book contacts
Import and synchronization of Daylite contacts
Display your contacts on a map
Journey time and exact arrival time to selected contact
Traffic updated navigation
Phone calls with contacts from the app
Only local processing of data on the device
And the price?
You can use Maps4CRM free of charge with up to 50 address book contacts or 100 Daylite contacts.
If you want to use unlimited contacts with Daylite, the annual subscription costs 59.00 €.