Contact history in Daylite: Keep apprised of what's going on
Exclusively for Mac, iPhone & iPad
Contact history in Daylite: Keep apprised of what's going on
Exclusively for Mac, iPhone & iPad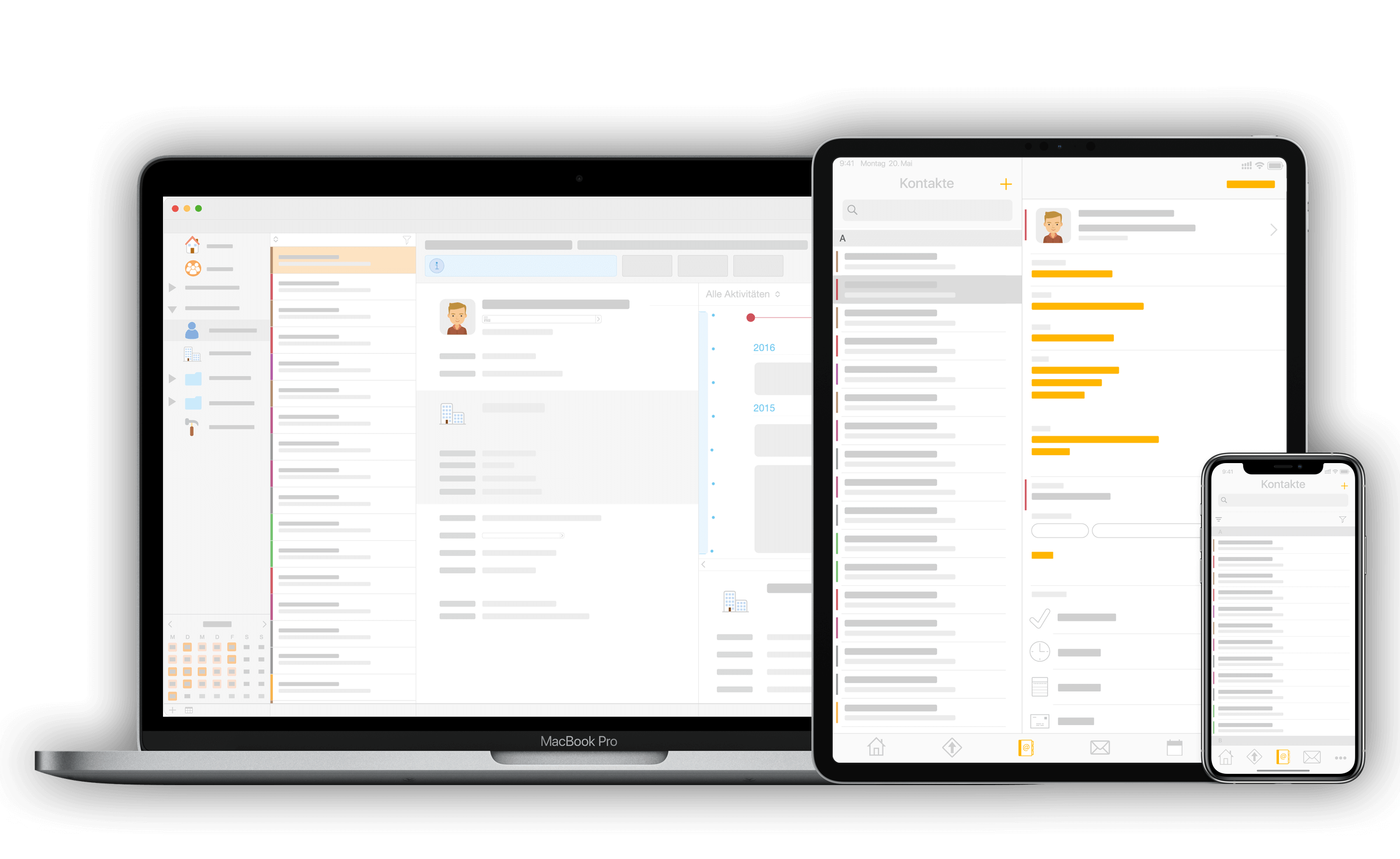 Accessible to all team members
Whether you're on your Mac, iPhone, or iPad, your entire team can access all contacts – even without being online!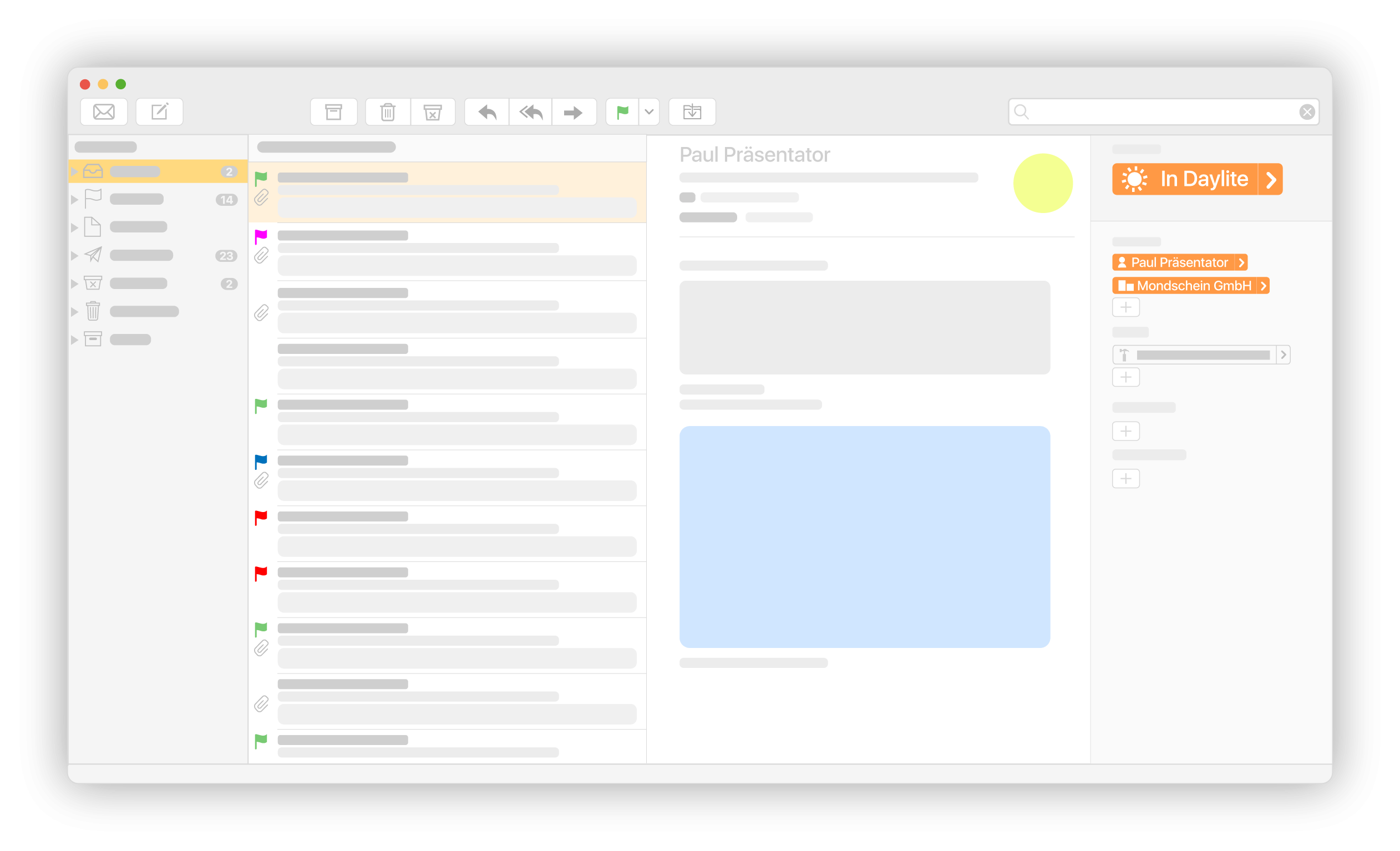 E-mail integration
Track all inbound and outgoing email through Daylite, including those sent or received by a colleague.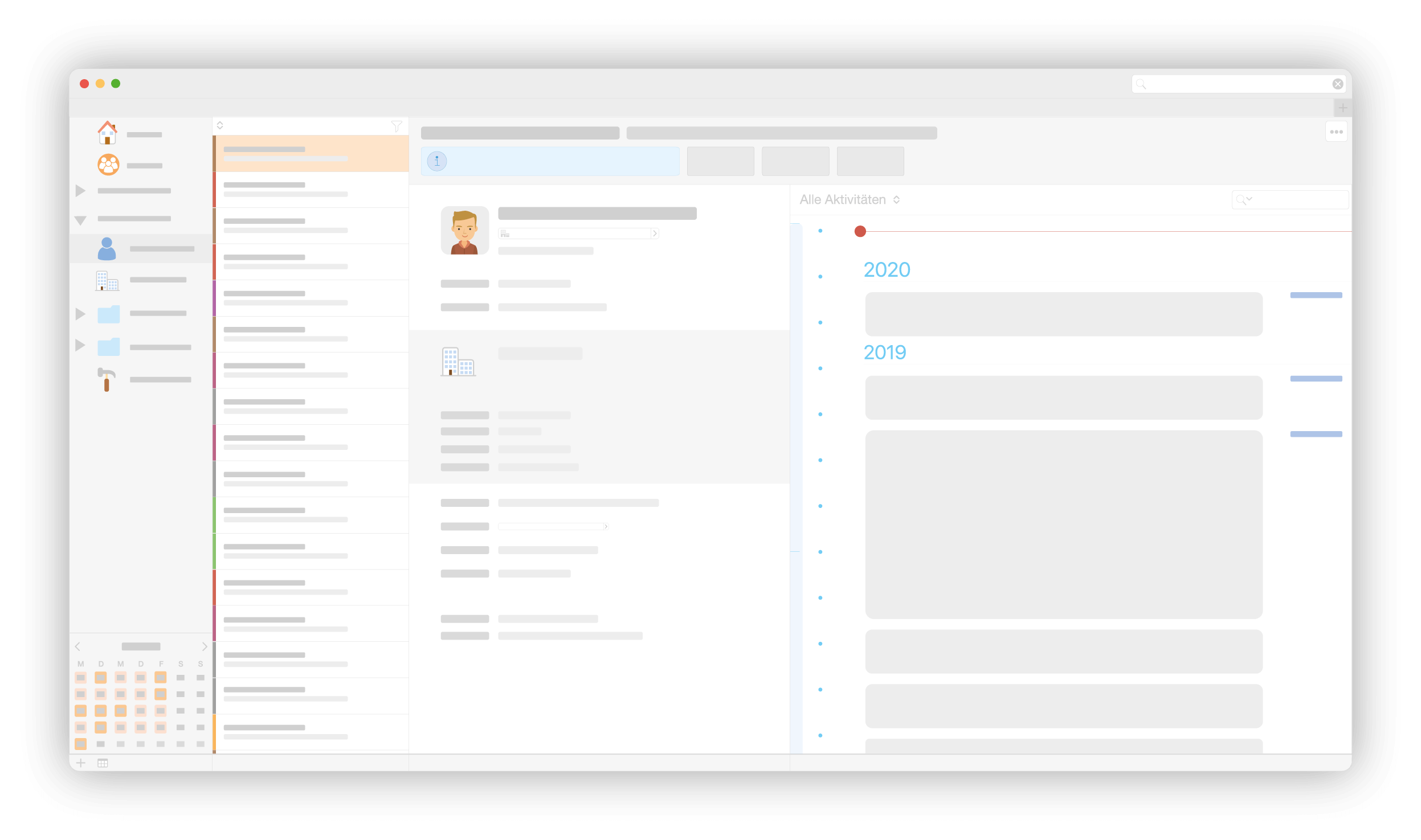 Complete customer history
All appointments, notes, tasks, documents, projects, and sales opportunities can be found on a contact record.
Most current information available for the whole team
Keeping up-to-the-minute about your customer relationship is the key to sales growth and keeping your current clients satisfied.
With Daylite's customer history, you have visibility into every appointment, email exchange, open/completed tasks, and much more.
Regardless of whether you or a colleague has been in contact with a customer, everything is documented and available for your reference – even through your iPhone or iPad.
All elements in Daylite are synced and provide you with a holistic overview of your contacts. See at a glance all your sales referrals, open sales opportunities, and the status of your customer projects.
Email integration: All incoming and outgoing emails are automatically saved and sorted contextually in Daylite
Linking: All objects in Daylite can be linked to a contact; whether that's your related projects, tasks, or sales opportunities
Segmentation: Group contacts based on freely definable criteria
Custom fields: Use unlimited free fields to include additional contact information
iPhone & iPad: The iOS app included in Daylite turns your iPhone into a CRM Tool
Full-text search: Find contacts by street name, parent company, or any search criteria
Automatic contact creation: Automatic contact system based on Apple Card with Plus Package for Daylite
Integrations:
Related topics:
Experience Daylite and the Plugins live
Book our Online-Webcasts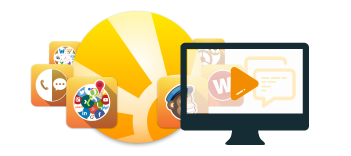 Blog Entries
| Build & Nurture Relationships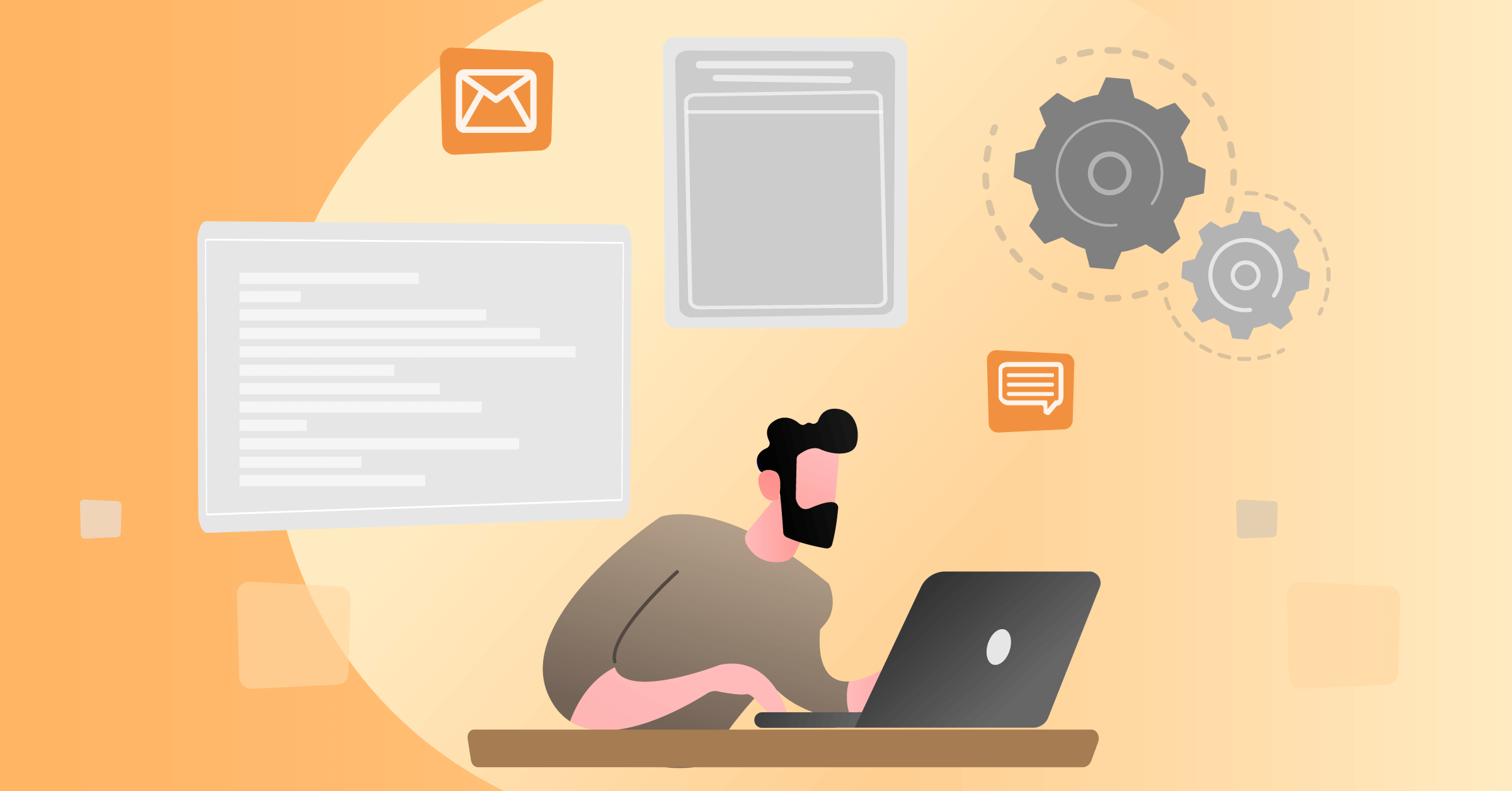 Role grouping - More insight and easier linking If you link a lot of people to a company, opportunity or project, the amount of people can quickly...
read more